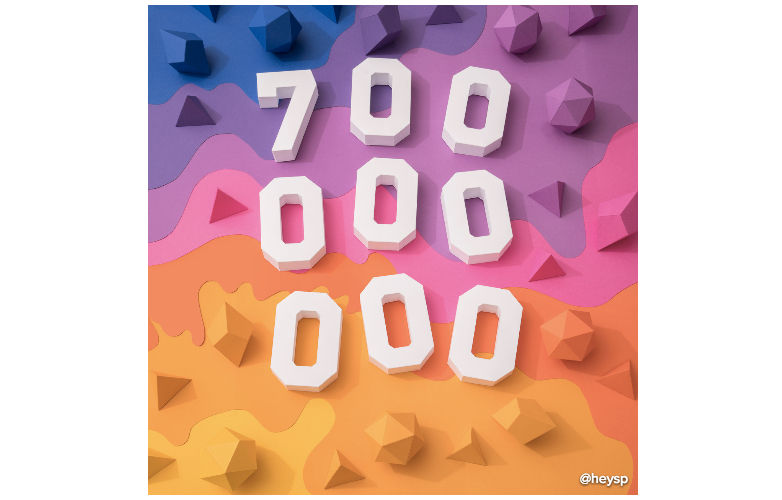 Popular internet based photo-sharing app Instagram has announced that it now has over 700 million monthly active users. The company revealed via a blog post that it managed add 100 million new users in the last four months alone.
According to a report in Recode, the Facebook-owned photo app took nine months to go from 400 million users to 500 million, and six months to go from 500 million users to 600 million. If the social network keeps this pace up, it may even hit the billion user milestone by the end of this year.
The app has added several new features like the Snapchat-inspired Stories, live video, disappearing messages in Instagram Direct, multiple-photo posts, and live video streaming, in a fairly short span of time, and its increasing user growth can possibly be attributed to these new additions. A report in TechCrunch notes that Snapchat-inspired Instagram Stories, and the app's messaging feature Direct have both helped significantly boost the app's user count, with Stories already having reached 200 million daily active users earlier this month, overshadowing the 161 million total daily users Snap Inc. last announced.
The company has said via a blog post, "We've made it even easier for people across the globe to join the Instagram community, share their experiences and strengthen connections to their friends and passions. With new features like stories, live video and disappearing messages in Direct, people now have more ways than ever to express themselves and feel closer to what matters to them."
[Source: Instagram]