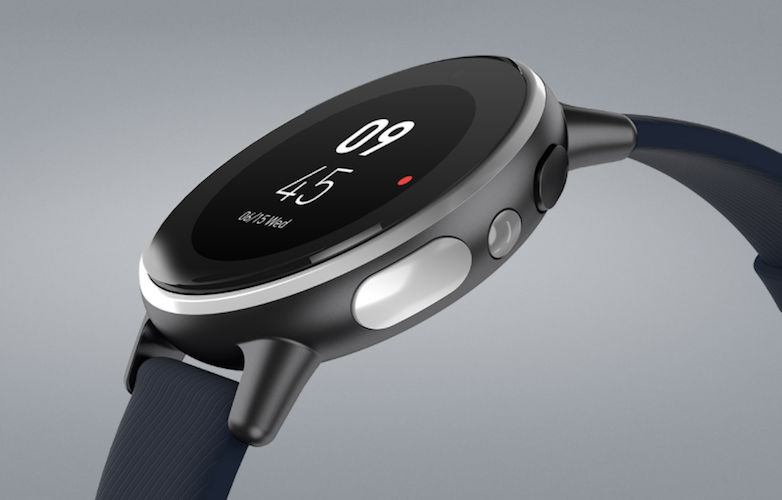 Acer has announced Leap Ware, a new fitness-themed smartwatch with built-in sensors that let you monitor your heart rate, stamina, stress/fatigue, and exposure to UV rays. The smartwatch was unveiled at a press event held in New York yesterday, and the company has announced that the Acer Leap Ware will hit stores in North America in July, with prices starting at $139 or approximately ₹8,925.
The smartwatch features a polished stainless steel circular frame and a 42mm (1.6-inch) display protected by scratch-resistant Corning Gorilla Glass. Acer's Leap Ware smartwatch is equipped with a MediaTek MT2523 chipset and a MT2511 bio-sensing chip. Acer says the watch has an array of sensors with advanced algorithms that enable diverse fitness tracking features. A built-in LED is also included, which illuminates at the press of a button.
The smartwatch can be paired with Android or iOS smartphones via the Liquid Life app, which not only lets you see who's calling or texting but also lets you use the phone's touchscreen as a dashboard for analysing data collected by the Leap Ware's sensors. The app also lets you set daily fitness goals with notifications to prompt you, so you stay motivated.The smartwatch has an IPX7 water-resistance rating, and the company also claims a 3-5 day battery life, subject to product configuration, power settings and usage, among other factors.
The Leap Ware's bands are interchangeable, and you can choose from Navy Blue or Light Brown colours. The Acer Leap Ware is expected to be available in the US starting this July.