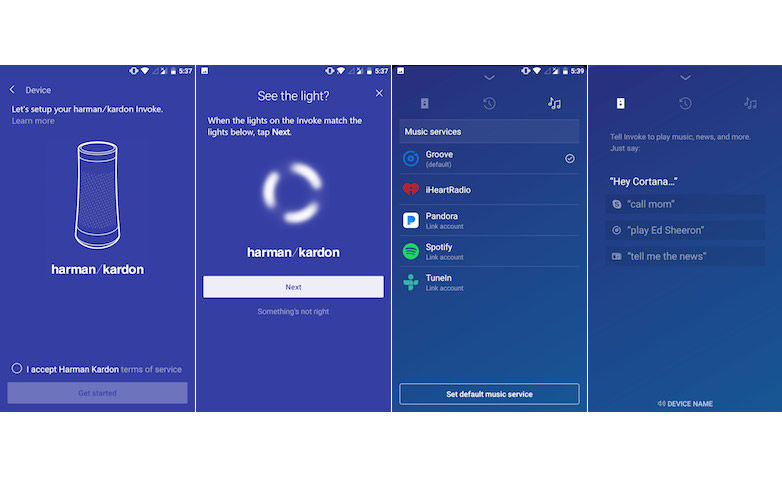 Harman Kardon has been working on a new smart speaker powered by Microsoft's Cortana digital assistant. The smart speaker will reportedly be called Harman Kardon Invoke. It has also been reported that the new device will support Spotify and other music platforms, according to a new update to the Cortana app that Microsoft has released. Harman Kardon's Invoke is expected to take on the likes of Amazon's Echo, and the Google Home smart speaker.
MSPoweruser, a tech-blog focused on everything Microsoft, were able to get an early look at the setup process in the new Devices section, which lets you set up the Harman Kardon Invoke. The blog has also reported that the Harman Kardon Invoke will feature Skype integration. The update to the Cortana app has also revealed that in addition to Microsoft's Groove Music, the Harman Kardon Invoke will also support a few of the more popular music streaming services like Spotify, Pandora, iHeartRadio, and TuneIn.
Microsoft is expected to reveal more details about the smart speaker, including pricing and availability information, at the Build 2017 event in Seattle, U.S., next month.
[Source: MSPoweruser | Via: GSMArena]