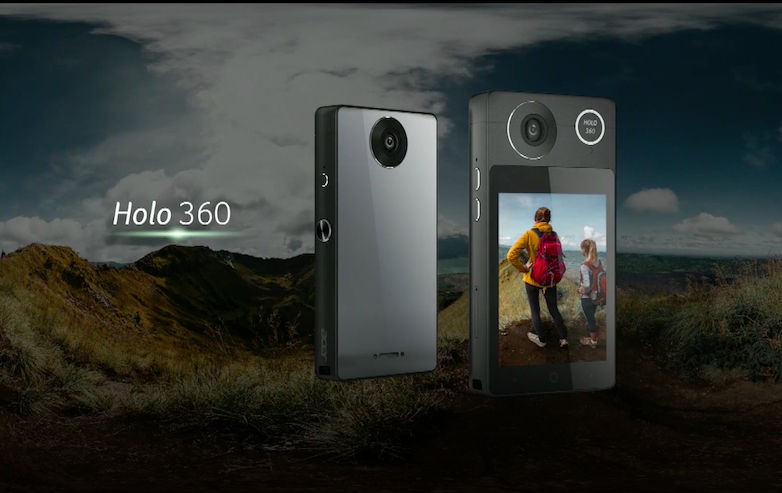 Acer unveiled the Holo 360, a VR camera that can double up as an Android smartphone, at a global press conference the Taiwanese electronics major held in New York recently. Designed to make 360-degree videos and photos for VR headsets, the Acer Holo 360 also doubles up as an Android smartphone.
Details about the device are scarce, however, as the company didn't issue a press release as part of its media event, where the company unveiled several products including the Acer Predator Triton 700 gaming laptop, the Acer Switch 3 and the Acer Switch 5 2-in-one notebooks, and Acer Leap Ware, a new smart watch. According to Android Authority, at the event, Acer's executives stated that users of the Holo 360 will be able to shoot, edit, and post 360-degree videos directly with the help of the device's touchscreen, and its Wi-Fi and 4G LTE hardware.  The company hasn't revealed any specifics about the camera, and there is presently no information on what version of Android the device uses.
Insta360 recently announced two new 360-degree VR capable cameras designed to be clipped on to the top of Android smartphones and the iPhone. 360-degree video capable smartphones, however, are quite possibly a first, and Acer claims its Holo 360 is the first such device with smartphone features built into the camera. Watch this space to find out more about Acer's Holo 360!
[Source: Android Authority]