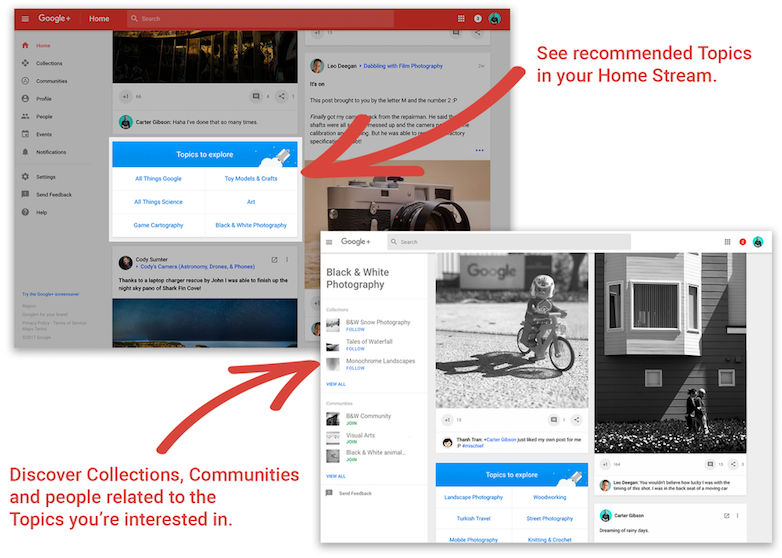 Google has introduced a new feature on Google+ called Topics to help you explore your interests by connecting with people and communities with whom you share common interests. So, with the Topics stream, you will be able to explore through a variety of Collections, Communities and people related to things that you might be interested in. For example, if you are somebody interested in street photography, the Topics stream will show you Collections, Communities and people who have similar interests in street photography. 
Anna Kiyantseva, Product Manager at Google+ writes on the Google blog:
Today, there are already hundreds of Topics available in English, Spanish and Portuguese, covering everything from black-and-white photography to hiking and camping. So whether you've recently discovered the wonders of woodworking, love gardening, or can't get enough street photography, there's a stream of unique and interesting stuff waiting for you on Google+.
In order to see the recommended Topics, go to your home stream and click on the 'Topics to Explore' card. These Topics are currently available in English, Spanish and Portuguese languages, but there is no information as of now as to whether it will expand to other languages soon too. This feature is expected to roll out any time now, so you can expect to view it on your Google+ stream any time now.