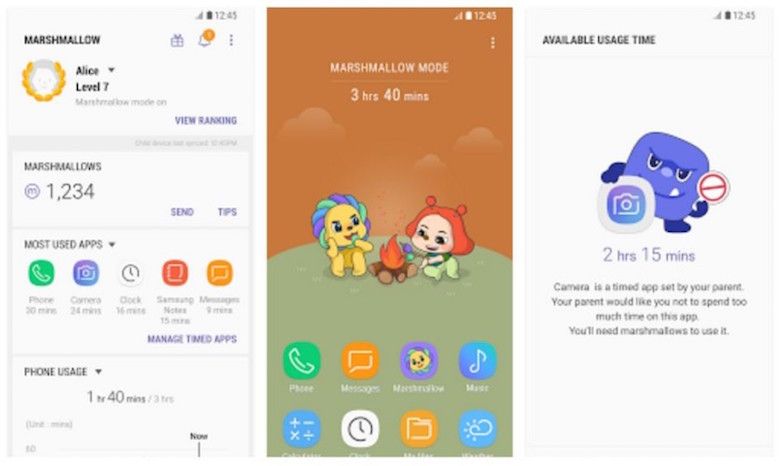 Samsung has just launched an app called Marshmallow which allows parents to monitor their child's activity on their smartphone and also teaches children "healthy" smartphone usage habits.
The app lays greater emphasis on a child laying down his/her own rules for smartphone usage rather than their parents, so the app allows children to make their own usage plans, goals and rewards. However, on the other hand, parents can also keep an eye on their child's smartphone usage, preventing access to specific apps and also setting a bedtime. Daily and weekly reports will be provided to both the parents and the child for review. 
For successfully accomplishing their goals and plans, children will earn Marshmallow points and badges when they use their smartphone correctly and will lose points when they don't. Once they have gained enough Marshmallow points, they can ask their parents for a gift card which can be used in gift shops such as Best Buy, Dunkin Donuts, Amazon and Google Play. 
The app is currently live for download from Google Play. It is supported on several devices such as the Samsung Galaxy S8, Galaxy S8+, Galaxy S7, Galaxy S7 edge, Galaxy Note 4, Galaxy Note 5, Galaxy A5, Galaxy A7, Galaxy A8, and Galaxy J3. 
[Source: AndroidAuthority.com]