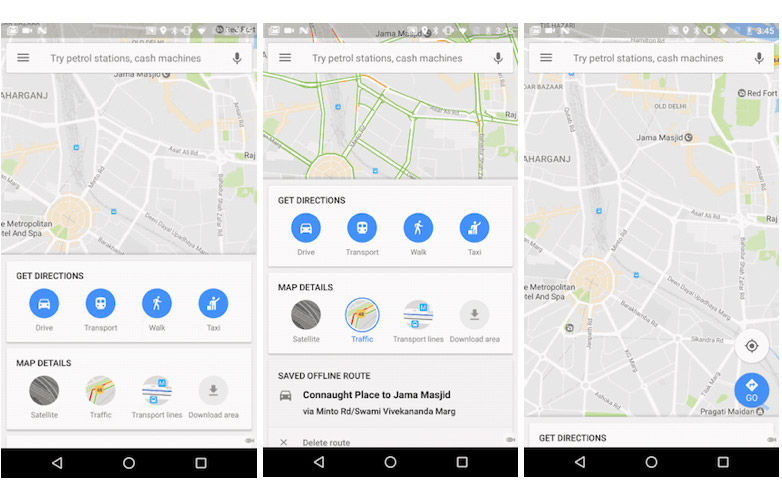 Google is rolling out a new home screen on Google Maps for Android this week, specifically designed for people in India. The new home screen features newly added shortcuts that help you explore the app with just a few quick taps. Google says they're making sure the new home screen loads fast, even on spotty internet connections.
Once you've updated to the latest version of Google Maps on Android, start the app up and you'll see a directions card with different modes of transportation. The app will now let you plan your route irrespective of whether you're taking a bus or planning to go by foot from one place to the other. The Google Maps app will now let you save a route so you can use it offline while you're on the go.
Google Maps has now incorporated icons highlighting some of the other useful features on Maps, below the directions card. Some of these features include satellite imagery, real-time information about traffic around you, and details about public transport options while on the road. Additionally, as mentioned, the app will now let you save a specific map area for offline use by tapping at the download icon, and access the map even when you lose connectivity.
[Source: Google India Blog]