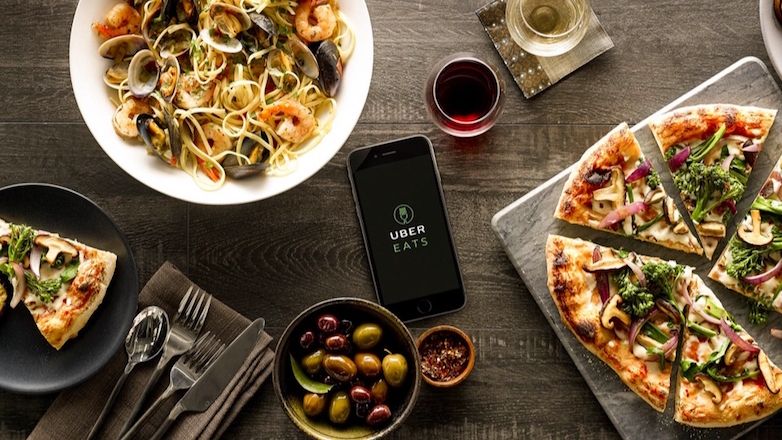 Uber has officially launched its on-demand food delivery app – UberEATS, today. Available currently in Mumbai only, UberEATS has partnered with over 200 restaurants in Mumbai. Starting today at 12 noon, UberEats will start delivering food from places including The Bombay Canteen, Nom Nom, the Good Wife, Fresh Menu, Le 15, and Coffee by Di Bella. UberEATS is also offering ₹50 off on your first 5 orders till the 30th of June in Mumbai. Available via iTunes for iOS and the Google Play Store for Android or online at ubereats.com, the app is expected to launch in six cities by the end of this year.
The new UberEats online food delivery platform has been launched as its own application and isn't bundled within the ride-hailing app. The company claims an average delivery time of 35 minutes. The service is expected to be available round the clock seven days a week so long as the restaurants are operational. The Economic Times has reported that UberEATS doesn't have a minimum order size, and will charge a delivery fee of ₹15 on each order.
To try it out, download the app and input your address when prompted to pick a delivery location. You can then browse through local restaurants and place an order. UberEATS has partnered with PayTM and will also let you make payments via PayTM. The app lets you track the progress of your delivery. 
Internationally, Uber's food delivery service was first launched in August 2014, in Los Angeles as UberFRESH. The service was later rebranded to UberEATS even as the service continued to expand through 2015 and 2016. In Asia, the food delivery service has already made its presence felt in Bangkok, Taipei, Dubai, Tokyo, Hong Kong, and Singapore. UberEATS is presently available in 78 cities across the world. UberEATS will now directly compete with the likes of Swiggy and Zomato in India.
[Source: Uber Newsroom | Via: The Economic Times]