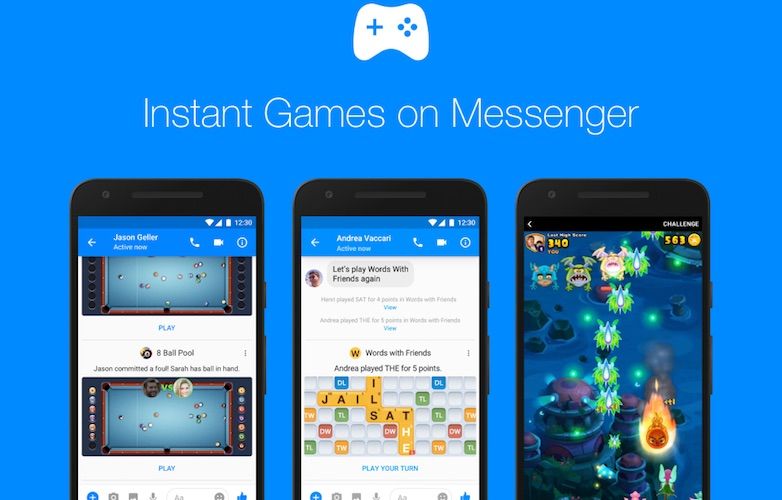 Facebook is now making the Instant Games for Messenger available for everyone using the Android and iOS app. According to Facebook, over 1.2 billion Messenger users will be able to play a variety of games. The Instant Games would be one of the sections in the Messenger window.
The Instant Games for Messenger will have turn-based games, leaderboards, and even tournaments. When you open the Games section, you will be able to find games such as EverWing and Zynga's Words with Friends.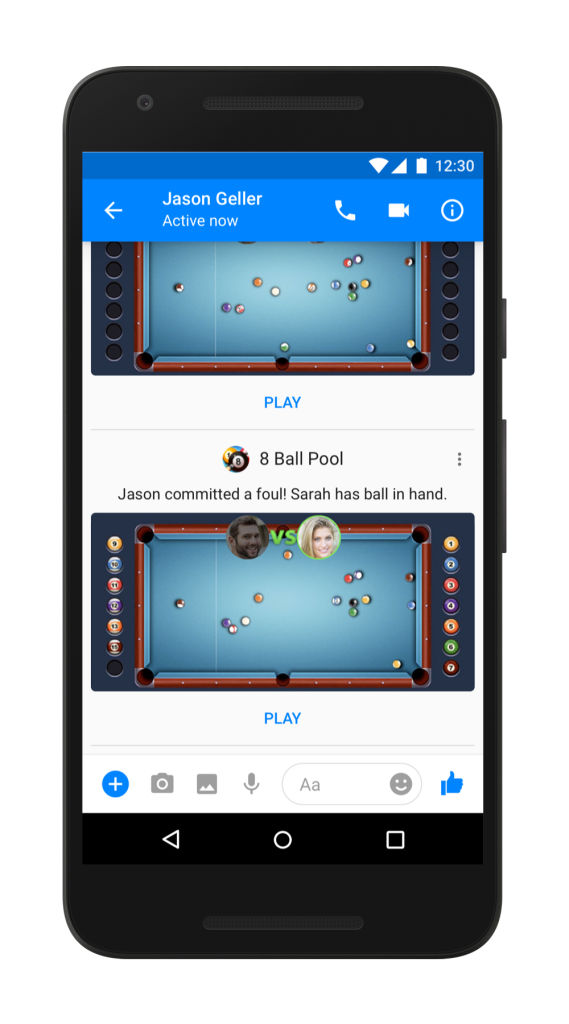 The Game developers will be able to add Gamebots to re-engage the users with new game options. The EverWing will be the first game to recieve the Gamebots.
Those who have the latest version of the Messenger will have about 50 games in the section. The Instant Games for Messenger will roll out in coming few weeks for the worldwide for the iOS and Android platform.
[Source: Facebook]