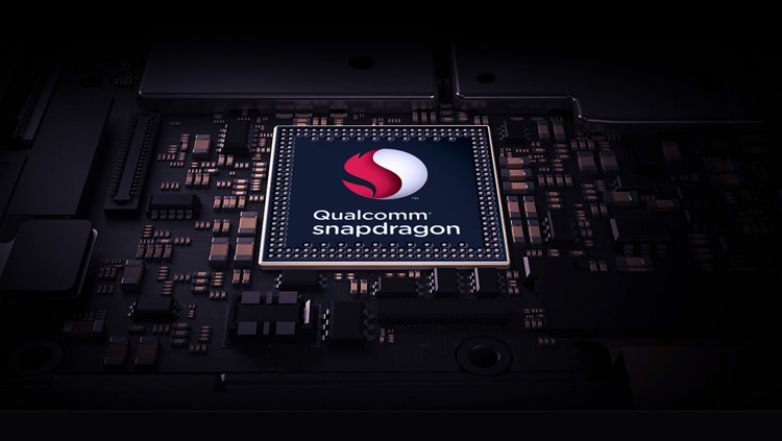 Qualcomm unveils the new Snapdragon 660 and Snapdragon 630 mobile platforms today in Singapore. Both new Snapdragon 600 series chips promise the flagship grade gaming and photography experience. The new Snapdragon chips are made using the 14nm silicon fabrication process and also promise better battery life.
Qualcomm Snapdragon 660 and Snapdragon 630 are the successor models to the existing Snapdragon 653 and Snapdragon 625 chips. The new Snapdragon chips pack the X12 LTE modem chip which exists in the Snapdragon 820 as well. This modem chip is capable of enabling 600Mbps theoretical speeds. Let us take a closer look at these chipsets.
Qualcomm Snapdragon 660
This octa-core chipset features the new Kryo 260 CPU cores in 4+4 combination. The eight Kryo 260 cores follow the ARM's big.LITTLE architecture and thereby have a mix of four high-performance CPU cores clockable up to 2.2GHz with a 1MB L2 cache and four efficiency CPU cores clockable up to 1.8GHz with a 1MB L2 cache.
On the GPU front, Qualcomm brings the new Adreno 512 which promises 20 percent performance boost and 30 percent GPU workload gains compared to the Adreno 510. By default, it supports the new Vulkan API as well, which ensures support for high-performance real-time 3D games and apps.
It also features 2×2 MIMO Wi-Fi configuration for higher wireless connectivity performance.
Qualcomm Snapdragon 630
When compared to the Snapdragon 630, this new chip is mostly an iteration. It offers the cluster of the eight ARM Cortex-A53 CPU cores. Only this time the Snapdragon 630 can go up to 2.2GHz which will be eerily similar to the Snapdragon 626 chipset based on 14nm process. However, the Snapdragon 630 makes up for that with a powerful Adreno 508 GPU that promises 30 percent performance bump over the Adreno 506 GPU.
Along with that, the Snapdragon 630 will be able to support up to 2x16GB of LPDDR4X RAM at 1333Mhz clock speeds.
Both new Snapdragon chipsets have a few things in common.
– The Spectra 160 premium Image Signal Processor for the camera boasts of supporting better low light photography and support for dual camera phones along with dual pixel autofocus.
– New Hexagon 680 digital signal processor makes the best of the Google Awareness API to enable features such as always-on contextual notifications on display and also better image processing.
– Both chips feature hardware-based user authentication, protection and device attestation for the chip-level security.
– Qualcomm's Snapdragon Neural Processing Engine SDK can be used to develop and run neural networks on both the chips.
Most importantly, the new Snapdragon 660 and Snapdragon 630 arrive with the support for the Quick Charge 4.0 technology. With that, Qualcomm promises up to 5 hours of talk time in just 5 minutes of charging and up to 50 percent battery life in just 15 minutes of charging. That's quite phenomenal, at least in theory.
Qualcomm Snapdragon 660 and Snapdragon 630 based phones will start arriving from June-July onwards. While there is no hint on how much those devices would cost, we estimate that most of them would be in the mid-range segment.
[Source: Qualcomm]