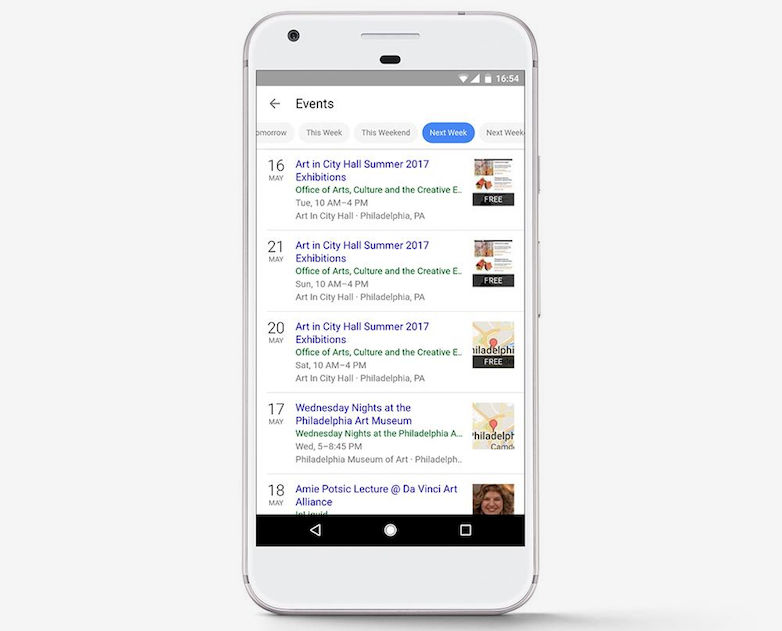 If you've ever found yourself in a situation where you wanted to attend a rock concert but didn't know where to buy tickets from, or wanted to attend some fun event but didn't know where to look, Google has introduced a new feature that helps you look for such events taking place around you. When you type in an event in Google Search, the new feature throws up all details regarding that particular event. It also shows you a summary of activities and events from other websites such as Eventbrite and Meetup. This feature is currently rolled out in the US and there is no word as yet on its global availability.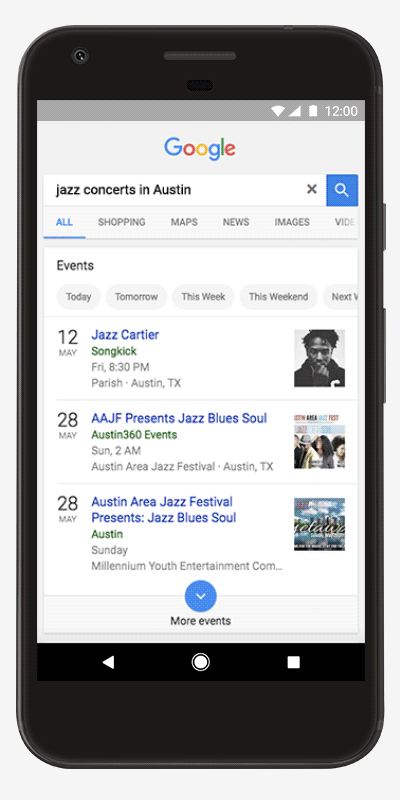 So, when you type in the search box with something like "rock concert", Google will give you relevant details such as a list of all the rock concerts happening in your city, the exact date, time and location along with information about where you could buy tickets from. The "more events" option at the bottom of the screen also gives an additional list of events. When you find yourself interested in a certain event, all you need to do is tap on it to find more details about it or buy tickets from the website.
The new search feature also allows you to look up events on a different date by tapping on filters such as "today", "tomorrow", "next week" etc. The feature also has an "events near me" option that shows you all the events taking place near your current location.
In case you are planning an event and would like it to show up on the listings, you can check out Google's developer guidelines.