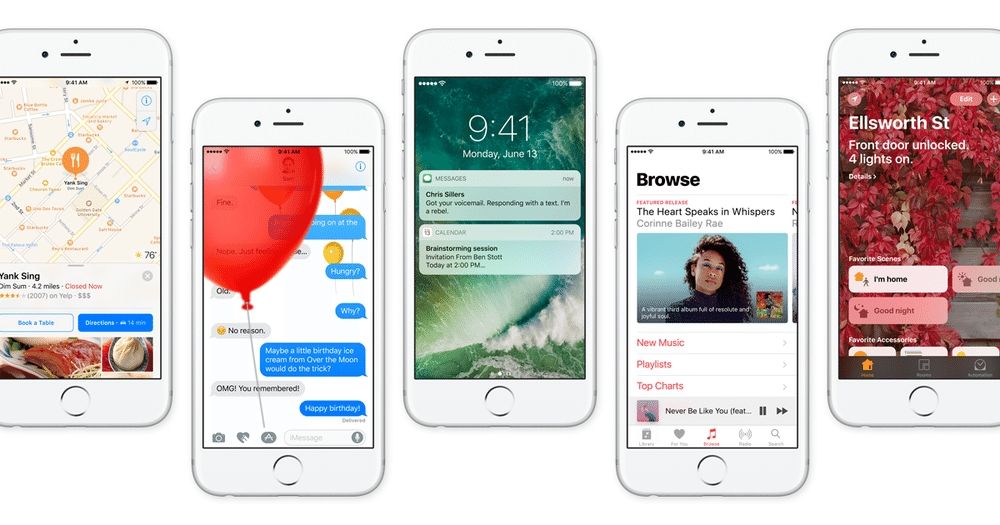 Apple today announced the release of the new iOS 10.3.2 and macOS Sierra 10.12.5 update for the public. Both these updates bring quite a few bug fixes as well as a few new features.
The iOS 10.3.2 is a relatively minor update that arrives roughly a month after the iOS 10.3.1 security update was released by the company. It can be installed on your device over-the-air or you can also connect your device to a Mac or PC to get the update using iTunes. No major features have been introduced with this update, all you get are a few bug fixes, security improvements, and some minor enhancements.
The macOS Sierra 10.12.5 update enhances compatibility of the Mac App Store with future software updates, adds support for media-free installation of Windows 10 Creators Update using Boot Camp, and fixes an issue where audio may stutter when played through USB headphones. Some other changes included with this update include:
Adds support for more digital camera RAW formats.
Resolves an issue, affecting some enterprise and education customers, that may cause the system date to be set to the year 2040.
Prevents a potential kernel panic when starting up from a NetInstall image. This fix is available when starting up from a NetInstall image created from the macOS 10.12.5 installer.
To download the new update, you will need to use the Software Update function in the Mac App Store.
[Source: MacRumors (1), (2)]