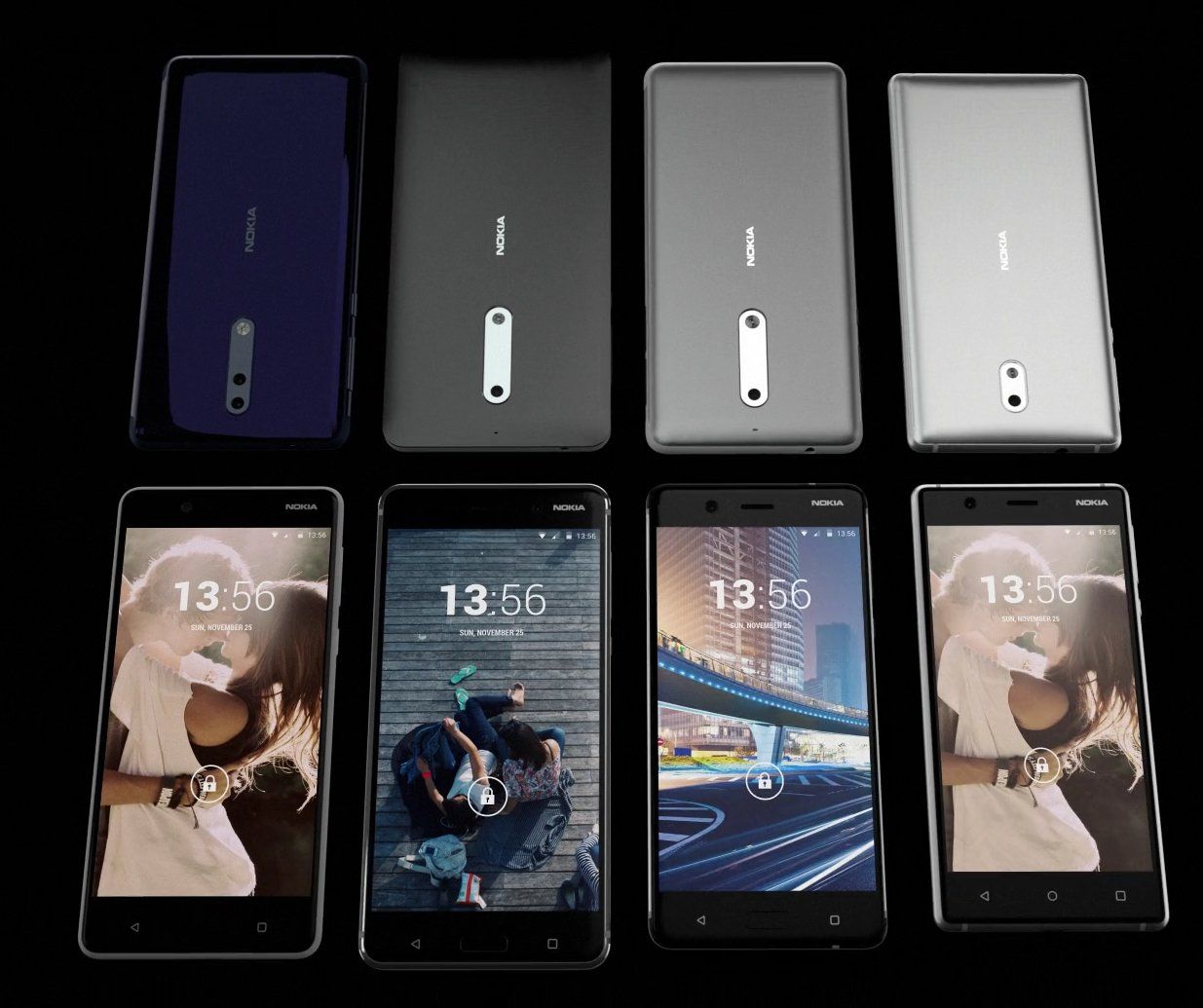 A new video shared by reliable leakster Evan Blass has outed an upcoming Nokia smartphone with a dual-camera setup at the back, most likely the rumored Nokia 8. We also see another Nokia smartphone in the video that looks very similar to the Nokia 6 but the camera layout doesn't seem to match, implying that it too could be an unannounced device. Blass has mentioned that the video comes from a person who has worked closely with Nokia for several years now, so it is likely the real deal.
The Nokia 8 (or is it 9?) can be seen placed on the extreme left in the video. As you can probably tell, the smartphone features a glass back, unlike the other three models that are seen in the video. From the front, the device looks more or less similar to the other three, with somewhat large top and bottom bezels.
This will surely get pulled at some point, so I'll mirror it here [source: https://t.co/37yp63CAeC] pic.twitter.com/GktpXnt4pS

— Evan Blass (@evleaks) May 16, 2017
According to rumors, the Nokia 8 is expected to be powered by the Qualcomm Snapdragon 660 octa-core SoC and feature a large Quad HD resolution display. The Nokia 7 too will be powered by the same Snapdragon 660 SoC under the hood, but feature a 1080p resolution display of a slightly smaller size than the 8.
The Nokia 7, 8, and flagship 9 models are expected to be announced sometime in the third quarter of 2017.
[Via: Evan Blass]