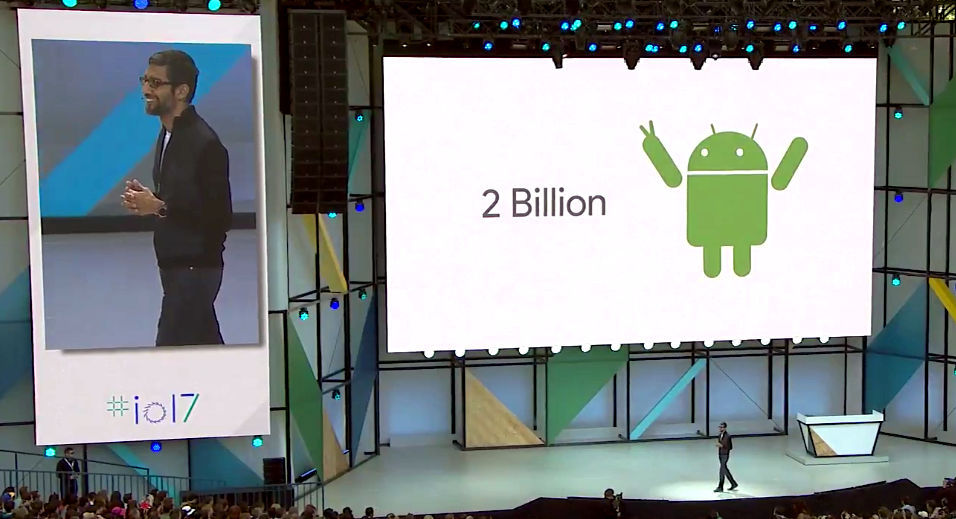 Sundar Pichai, CEO Google at the Google I/O 2017 announced that the company's Android operating system has recently crossed a major milestone and now has more than two billion monthly active users. This proves the fact that Google reigns supreme as the world's most popular mobile operating system.
The company has added nearly 400 million users to its mobile operating system platform since September 2015 when it last gave an update while Apple in January last year had one billion devices running iOS. Pichai also stated that Google now has seven services which have reached one billion users: Google Maps, YouTube, Chrome, Google Maps, Gmail, Search, and Google Play. People downloaded 82 billion apps in 2016 and also tuned into YouTube to watch over one billion hours of video every day.
He also applauded the rapid growth of the Google Photos platform. The service has seen a commendable increase in traffic which is evident from the fact that the product now has over 500 million monthly active users that upload 1.2 billion photos onto the service every day.
[Via: The Verge]