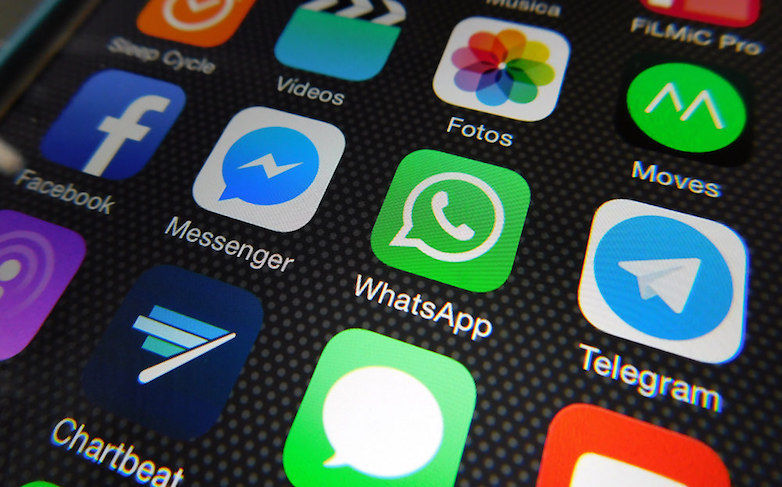 Telegram is rolling out a new update which brings a bunch of new features – Video Messages, Instant View Platform, and Bot Payments. Telegram leapfrogged yet another hurdle and went a step ahead of its closest arch-rival – WhatsApp. The new Telegram 4.0 app update is rolling out for the Android and iOS devices.
The Telegram 4.0 update adds the new Instant View platform option to view websites and blog content in the reader mode. In a way, the Instant View platform is a bit similar to the Facebook's Instant Articles. The Instant View platform works even for those websites or blogs not optimised for mobile devices. The Instant View mode also offers options to customise the article's background between night or sepia mode. Apart from that, you can always select the font type and size.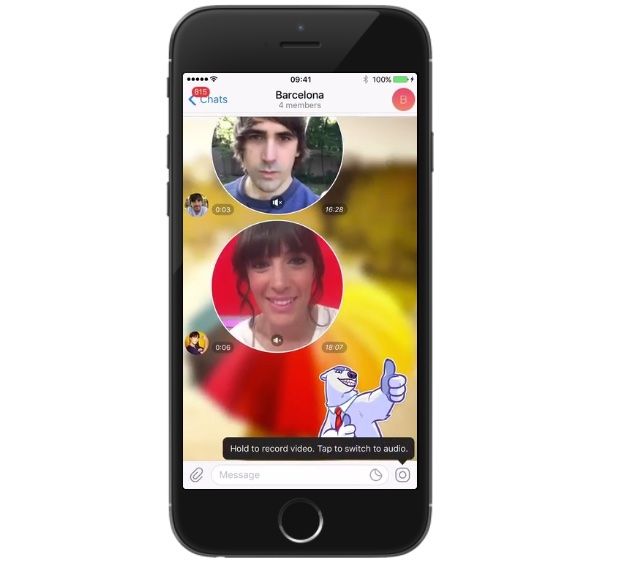 While short videos in the form of "stories" are getting fiercely familiar, Telegram chooses to integrate them into the chat window as Video Messages. The way you sent voice messages to your friends and in a group, the same way you can send video messages. All you have to do is tap the camera icon to switch to camera mode. Following that, you can tap and hold the video button to record and send a camera message.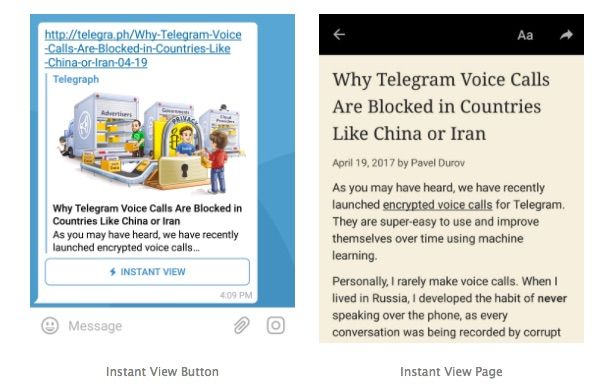 Telegram claims of compressing the video messages to deliver them quickly, and the company is introducing Telescope (http://telesco.pe) platform that hosts the video messages which can be made available to the general public.
These messages get downloaded automatically in the background and also autoplay the moment you open that particular window. You can always disable the auto-download and auto-play from the app's settings.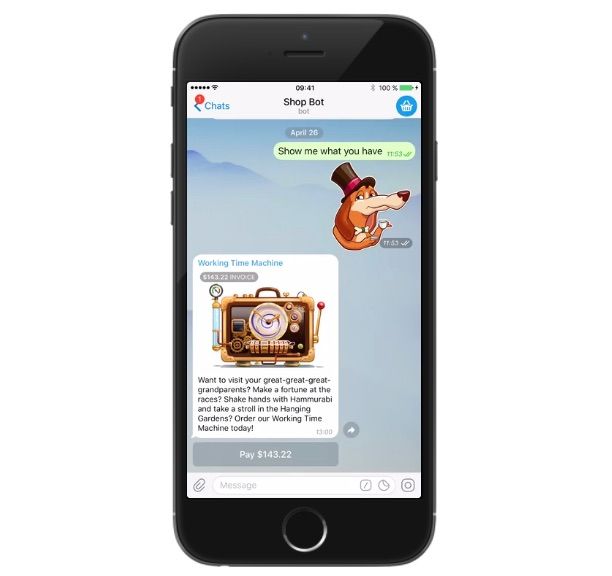 Telegram extends the Bot platform to equip them for fetching payments if you shop for goods and services online. You can download the latest update for your Android and iOS devices from the respective app stores.
[Source: Telegram]