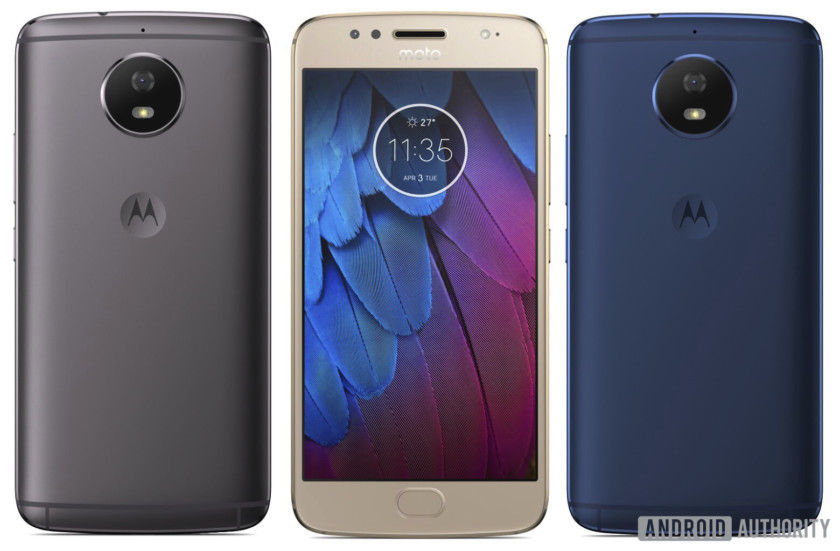 A leaked roadmap had revealed earlier this month that Motorola will be launching two new 'G-series' smartphones this year – the Moto G5S and the Moto G5S Plus. The folks over at Android Authority have managed to gain access to press renders of the G5S, giving us a better look at the design.
As you can see, the Moto G5S is very similar to the Moto G5 and Moto G5 Plus from the front. Things aren't very different at the back either, with a similar layout for the rear camera, classic Motorola dimple towards the center, and visible antenna strips at the top and bottom. While the design isn't very different, the G5S will be a step-up over the G5 in the build department. The G5S features a full metal build, making it appear a lot more premium than the regular G5. In terms of colors, the smartphone could be available in three colors: Gray, Dark Blue, and Gold.
The G5S is expected to feature a 5.2-inch sized display with 1080p resolution. Moto G5S Plus will sport an even bigger 5.5-inch 1080p display and a dual-camera setup at the back.
[Source: Android Authority]