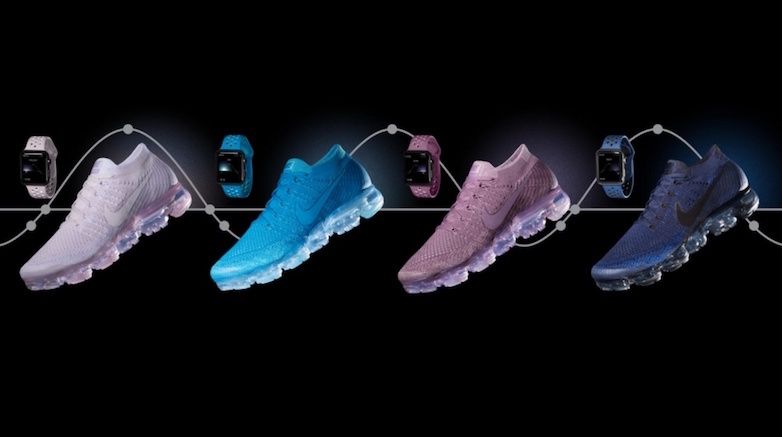 If you're somebody who owns an Apple Watch and also likes to colour-coordinate your accessories, there's some good news. In a bid to match its new Air VaporMax sneaker collection, Nike has launched four Apple Watch bands that come in the same colours as the sneakers ranging from light pink dark blue. Nike claims that each pair of shoes in its latest collection has been inspired by a shade of the sky from dawn to dusk.
These will be available from June 1 for a price of $49 (approximately ₹3,000). You can order the Apple Watch bands either from the Nike website or its offline showrooms as well. Apple is said to begin stocking the new bands from "early June". The Air VaporMax sneaker collection will also go on sale from June 1.
These Apple Watch bands have the same perforated design as the other Nike+ Watch bands which allow you to wear the Apple Watch around your wrist comfortably. These bands are also compatible with any of Apple's smartwatches, so all you need to worry about is finding the right size. 
In a joint collaboration, Nike and Apple also announced a limited edition of the NikeLab Watch recently. It is available in a black and cream sports band and Space Gray casing.