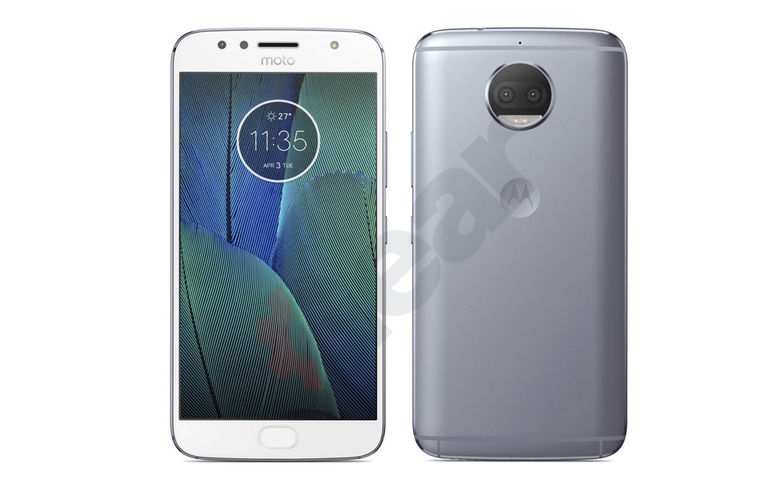 Lenovo unveiled two new smartphones in its popular Moto G series – the Moto G5 and the Moto G5 Plus – at MWC 2017 earlier this year. These smartphones succeed last year's Moto G4 and Moto G4 Plus, respectively. They feature a brand new design, faster processors, improved LTE radios, a fingerprint scanner on all the variants, and improved cameras. You would think that Lenovo would maybe release a successor to the Moto G4 Play this year, but that would be it for the Moto G series. Turns out we were wrong, as there are two new variants in the works.
It looks a lot like the Moto G5S, but it comes with a dual rear-facing cameras, making it Motorola's first smartphone with such a camera setup. The Moto G5S Plus features a 5.5-inch 1080p IPS LCD display, a full metal unibody design, a front-facing fingerprint reader that doubles up as a capacitive home button, two rear-facing camera sensors with 1080p video recording and dual-LED flash, and a single front-facing camera with front-facing single-LED flash. The smartphone would be available in four colour variants: Gold, Grey, Silver (with White front), and Gold (with White front).
The Moto G5S Plus, which uses an octa-core 64-bit processor, would run Android 7.0 Nougat out of the box. Right now, we do not have details regarding the processor model, RAM, or storage capacity of the smartphone. The camera resolution, battery capacity, and pricing of the smartphone would also remain a mystery for now. However, we can tell you that the Moto G5S Plus would certainly not drop the 3.5mm headphone jack, as it is present at the top of the device. We can also guess that it would be costlier than the Moto G5 Plus.
Here are the images of all the colour variants of Lenovo's Moto G5S Plus. What do you think of them?