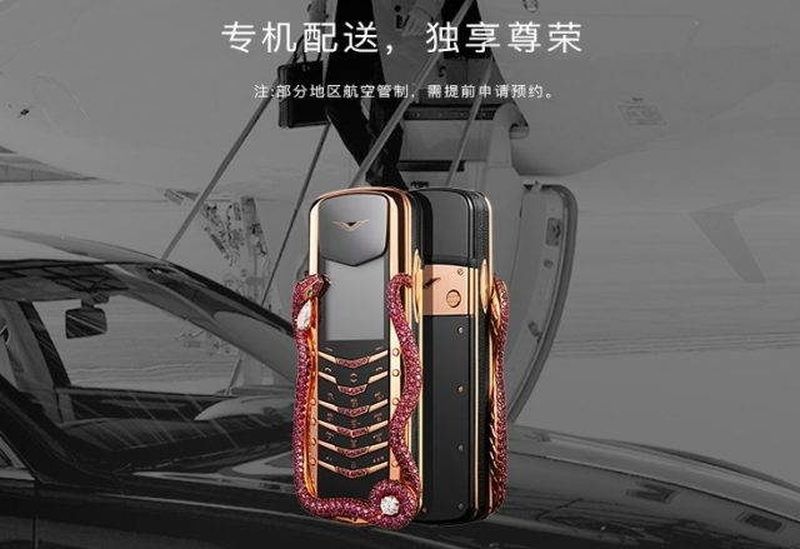 Luxury phone brand Vertu has come up with yet another exorbitantly priced device. The latest from Vertu is called the SIGNATURE Cobra, a limited edition model that has been priced at about $3,60,000 or Rs.2.3 crore.
As you can see in the image above, the phone features a Cobra snake wrapped around its edges, formed using a total of 439 rubies. Two emeralds are used for the eyes of the snake. Vertu will reportedly be making just 8 units of the phone, out of which only one will be sold in China via Jingdong Mall. The phone is made by hand in the UK and comprises of 388 different parts. Vertu will be delivering the phone to its buyers via a helicopter, which isn't surprising given the ostentatious pricing.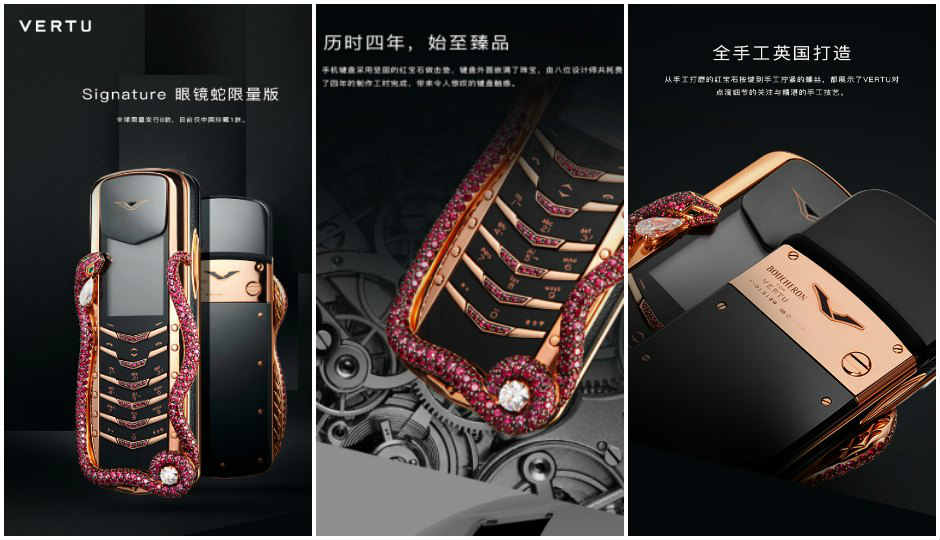 What is very surprising, however, is that the SIGNATURE Cobra is a feature phone and not a smartphone. Vertu hasn't detailed the key features and specs of the phone, but it is said to be similar to your average feature phone in terms of functionality. We certainly don't get why Vertu wants to sell a luxury feature phone at such a high price, but perhaps a few billionaires out there will be very interested.
[Via: GizChina]