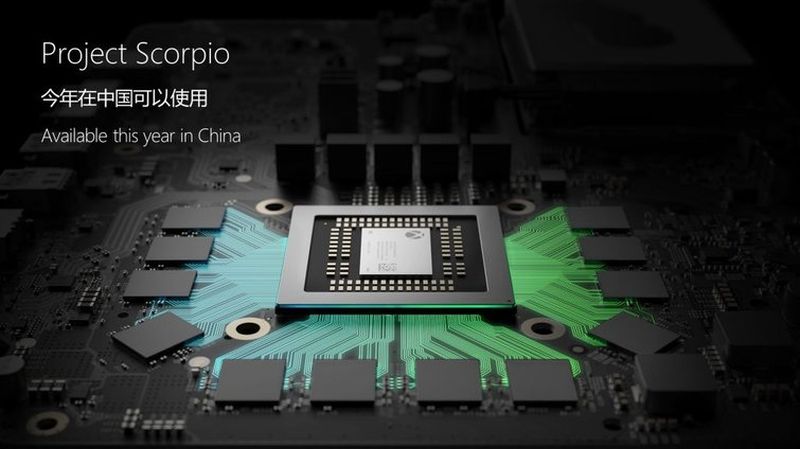 At its recent Shanghai event, where it announced the new Surface Pro, Microsoft also revealed that its 'Project Scorpio' Xbox console will be launched in China by the end of this year. The 'Project Scorpio' will be the second Xbox console to go on sale in China after the Xbox One, which was launched in the country around three years back. That's when China lifted the ban on sale of game consoles from non-Chinese companies.
The 'Project Scorpio' console will be taking the Sony PlayStation 4 Pro head-on with powerful hardware that will allow it to provide a fantastic gaming experience even at 4K resolution. Additionally, the console will support HDR as well, which should allow for a more engaging gaming experience. Of course, in order to enjoy HDR, you will need to have an HDR-ready monitor or an HDR 4K TV. With a peak graphics performance of six teraflops, the 'Project Scorpio' will be around five times more powerful than the current Xbox One. However, it still won't be able to match the latest Pascal-based cards from NVIDIA, such as the GeForce GTX 1080, which hits 9 teraflops.
Microsoft is expected to formally unveil the next-gen console at E3 2017 on June 11th.
[Via: Windows Central]