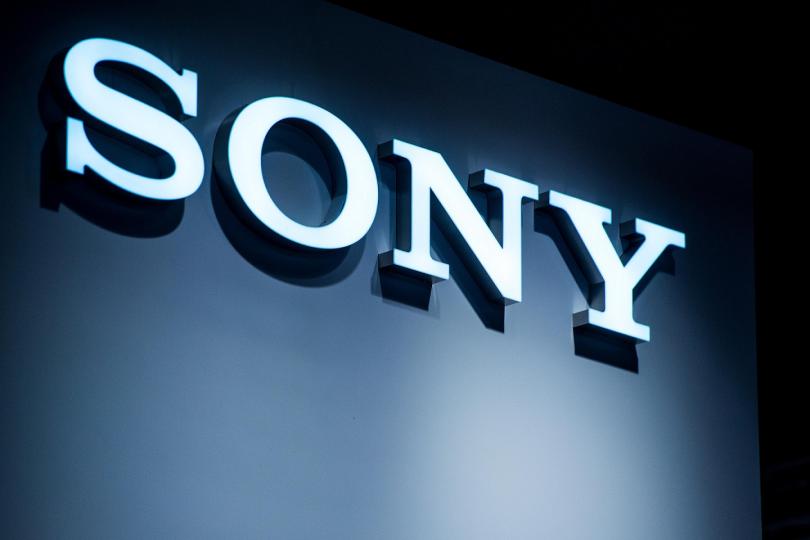 At the company's 2017 IR (Investor Relations) Day, Sony has confirmed that it will soon be exiting the 'Premium Standard' smartphone segment to focus only on mid-range Xperia XA-series and flagship Xperia XZ-series models going forward.
The 'Premium Standard' models include devices such as the Xperia X and Xperia X Compact, which proved to be sales duds as Sony could achieve unit sales target achievement rate of just 31% in markets outside Japan. Its flagship Xperia X and XZ models in comparison achieved unit sales target achievement rate of 60%.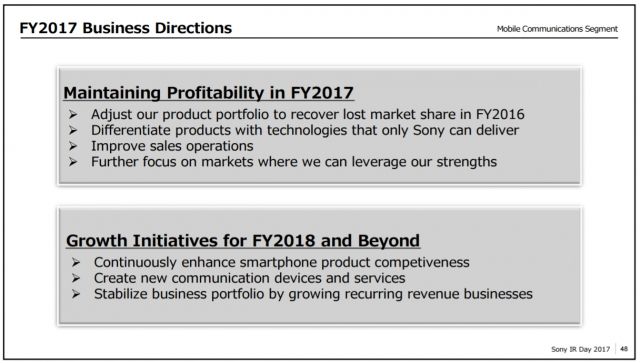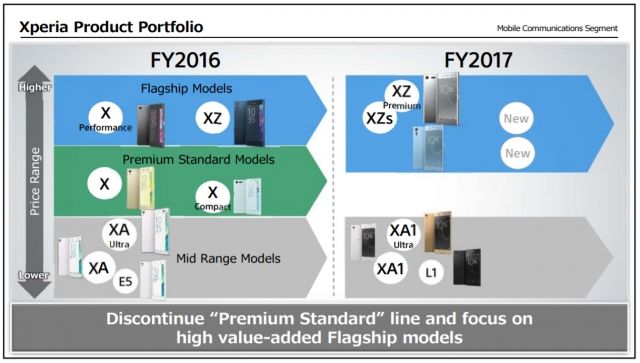 In 2017, Sony plans to concentrate its efforts only in select markets where it believes it can leverage its brand strength. These markets include Japan, East Asia, APAC, Middle East and Europe. In North America, the company plans to make inroads by launching "differentiated smartphones". The company does understand that it needs to pour in huge investments in marketing to be able to do well in the North American smartphone market. Sony is also cautious about the Indian smartphone market, due to it being dominated by lower-value smartphones with a very little profit margin.
[Via: Xperia Blog]