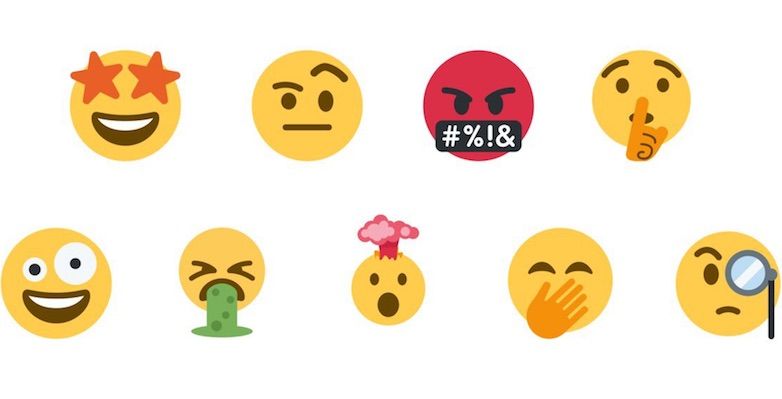 The millennials and others with their enduring love for emojis will be delighted to learn that Twitter has added 69 new emojis. Bryan Haggerty announced of adding the Emoji 5.0 support to the Twitter.com aka web interface. The new emojis includes star struck, the wizard, the takeout box, and others. Last month, Twitter added 30 player emojis to partake in the IPL tournament celebration.
The Emoji 5.0 set of emojis for 2017 was finally released last week. Several developers are expected to add them on their mobile as well as web apps first. Only then the end users will get see and use them.
? ? We've just added all the new emojis to https://t.co/LOTAlBvtUR and updated our Twemoji open source repo ? https://t.co/lD0IvE7ifj

— Bryan Haggerty ? (@bhaggs) May 23, 2017
The new 2017 emojis includes 69 new emojis along with their skin tone variants. A few Twitter users were eager to try it out but reported back showing blocks instead of emojis from their phones.
Apparently, these Emojis will be visible on the Twitter website and not on your Windows, Mac, Android or iOS based devices.
Google will support Emoji 5.0 with the Android O update while Apple is expected to add the same with the iOS 11 update. So we might have to wait until later this year till we start using these Emojis on the Android or iOS phones. Till then Twitter is urging the mobile app developers to integrate the new emojis in their respective apps.
[Source: Bryan Haggerty, Emojipedia]