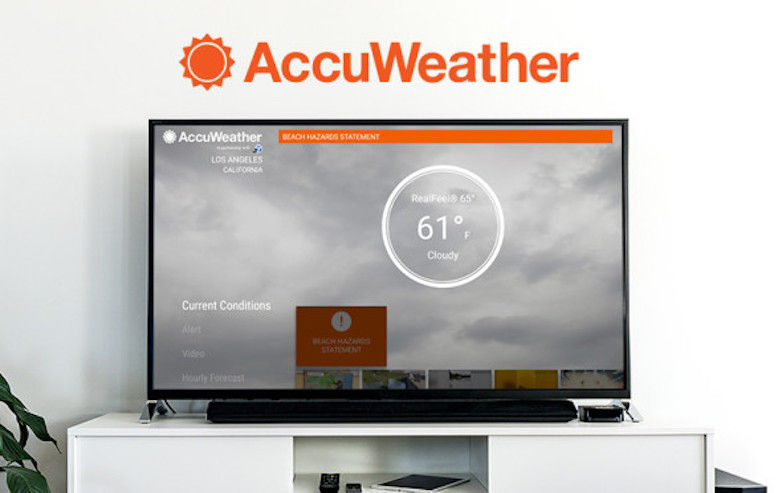 AccuWeather announced today that it is all set to join the list of apps on Android TV devices with the AccuWeather app. AccuWeather has been one of the more popular weather apps among smartphone users, especially if you're a Samsung smartphone user. Now, with the launch of the app for Android TV, AccuWeather expands its reach to a greater audience.
The app is said to come with support for hyper-localized minute-by-minute forecasts. The app for Android TV will feature exclusive AccuWeather MinuteCast forecasts with information about precipitation and intensity for two hours, from start to end time, that are hyper-localized to the exact user's location. You can also customise the theme of the app depending on the lighting conditions of your room. The app is available in over 30 languages.
According to the company, the app "gives users access to the most extensive library of breaking weather videos, ranging from on-site severe weather reports to in-studio forecasts. The new app also features customizable hyper-local weather forecasts including RealFeel temperature, current conditions, and more, as well as severe weather warnings to keep people informed and safe."
"The new AccuWeather app for Android TV provides viewers with the most accurate, personalized weather experience available in the world," said Steven Smith, President of Digital Media at AccuWeather. "AccuWeather is proud to expand our partnership with Google through the Android TV platform, joining together to save more lives."
AccuWeather and Google have had a long-standing collaboration what with the AccuWeather app for Android available on all Android phones and tablets, along with the recently launched Android Wear 2.0. AccuWeather for Android TV is available for download from the Play Store.