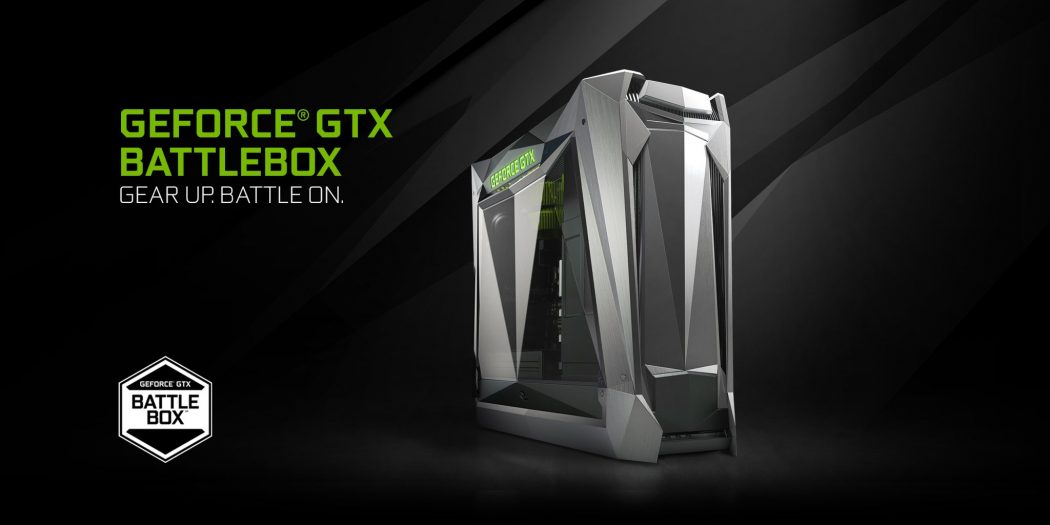 If you are looking for a ready-built gaming PC with the latest Pascal-based graphics from NVIDIA, we have some great news for you. NVIDIA has announced the launch of its new GeForce GTX Ultimate and Essential Battlebox PCs, which are basically "hand-crafted" by the company's partners to give you a great gaming experience right out of the box.
Both GeForce GTX Battlebox PCs offer high-end CPUs, RAM, motherboards, solid state drives, and G-Sync monitors, ensuring you enjoy a fantastic experience with all the latest and greatest games on the market. However, if you are more of a hardcore gamer and want to explore VR gaming, you should definitely pick the more powerful Ultimate Battlebox PCs which feature a GeForce GTX 1080 Ti graphics card.
BATTLEBOX ULTIMATE
GPU: GeForce GTX 1080 Ti
CPU: Intel Core i7 or AMD Ryzen 7
Memory: 16GB + DDR4 RAM
Storage: SSD
OS: Windows 10
Display: NVIDIA G-SYNC monitor
BATTLEBOX ESSENTIAL
GPU: GeForce GTX 1060 6GB
CPU: Intel Core i5 or AMD Ryzen 5
Memory: 8GB + RAM
Storage: SSD
OS: Windows 10
Display: NVIDIA G-SYNC monitor
In the US, Ultimate Battlebox PCs will be sold by Origin, CyberPowerPC, Maingear, iBuyPower, Cybertron, Xidax, Digital Storm, and Velocity Micro. NVIDIA India has also listed the GeForce GTX Battlebox PCs on its website, but they are not available for purchase just yet.
[Source: NVIDIA]