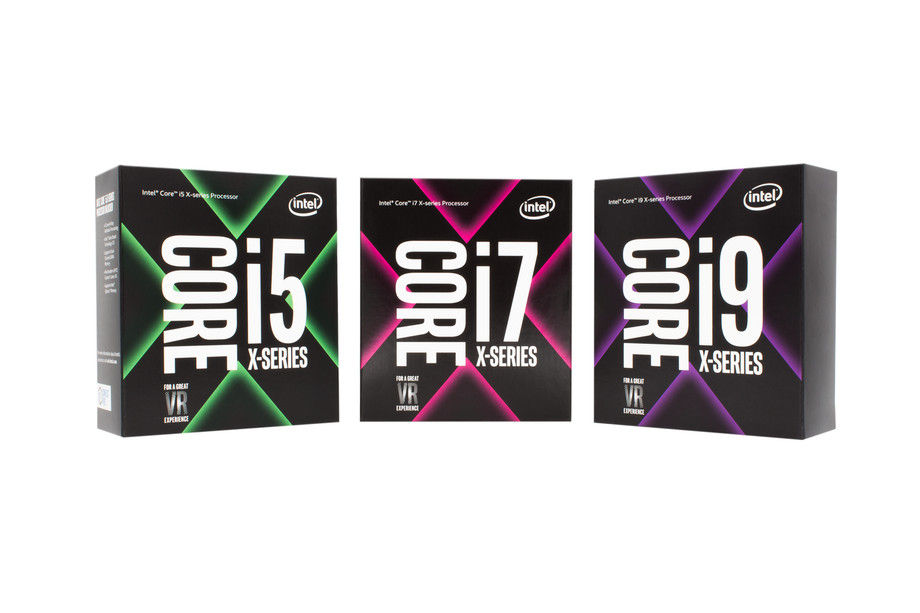 As expected, Intel today unleashed new Kaby Lake-X processors and the X299 "Basin Falls" chipset for the enthusiast segment at Computex 2017. In addition to the new Kaby Lake-X processor family, Intel has also released the SkyLake-X processors, successors to the Broadwell-E chips. Both the new Kaby Lake-X and Skylake-X processors use the new LGA-2066 socket.
This is the first time that Intel is launching HEDT processors based on the same microarchitecture as its consumer lineup, in this case, Kaby Lake. However, the Kaby Lake-X family comprises of only quad-core SKUs, just like the consumer lineup. With a higher TDP rating and disabled integrated graphics, they deliver superior performance that makes them more desirable to enthusiasts than their consumer Kaby Lake-S counterparts. For now, the Kaby Lake-X processor family includes just two SKUs – Core i7-7740X and the Core i5-7640X. The Core i5-7640X is the most affordable processor in Intel's new Core X line, priced at $242 (Rs.15,600). The Core i7-7740X will cost $339 (Rs.21,900), same as the launch price of the Core i7-7700K.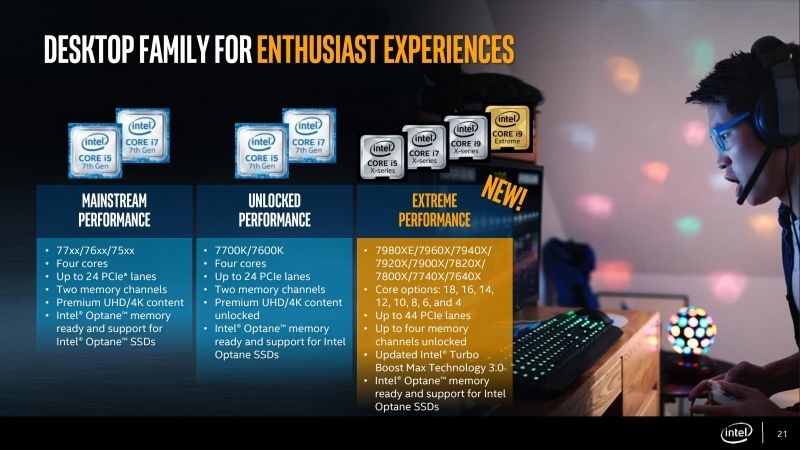 The more serious chips in the Core X family are all based on the Skylake microarchitecture. These include Core i7 as well as new Core i9-branded SKUs. The flagship Skylake-X line comprises of the Core i9-7940X, Core i9-7960X, and the Core i9-7980XE. Out of the three, the most "affordable is the Core i9-7940X, priced at $1,399 (Rs.90,500). Intel hasn't revealed the complete specs of the chip yet, so all we know is that it is a 14-core processor with 28 threads. For those looking for nothing but the most insanely powerful processor on the market, Intel is going to sell the Core i9-7890XE at $1,999 (Rs.1,29,250). It happens to be Intel's first 18-core desktop processor with a total of 36 threads. Some of the more affordable Skylake-X SKUs announced today include the 6-core Core i7-7800X ($389), 8-core Core i7-7820X ($599), 10-core Core i9-7900X ($999), and the 12-core Core i9-7920X ($1199).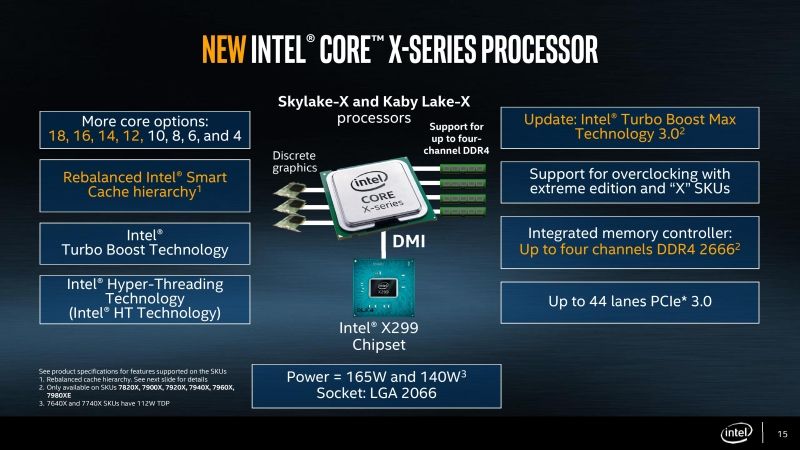 Now let's talk about the Intel "Basin Falls" X299 chipset platform. The new X299 platform brings significantly faster throughput rates compared to the consumer Z270 chipset, thanks to the new DMI 3.0 link. With 30 flex I/O lanes on offer, motherboards based on the X299 chipset can include up to 8 SATA 6Gbps ports, 10 USB 3.0 ports, and 24 PCIe 3.0 lanes. They will also include support for Intel Optane memory, Intel Ethernet I219 (Jacksonville LAN PHY) and up to three Rapid Storage Technology PCIe 3.0 x4 storage.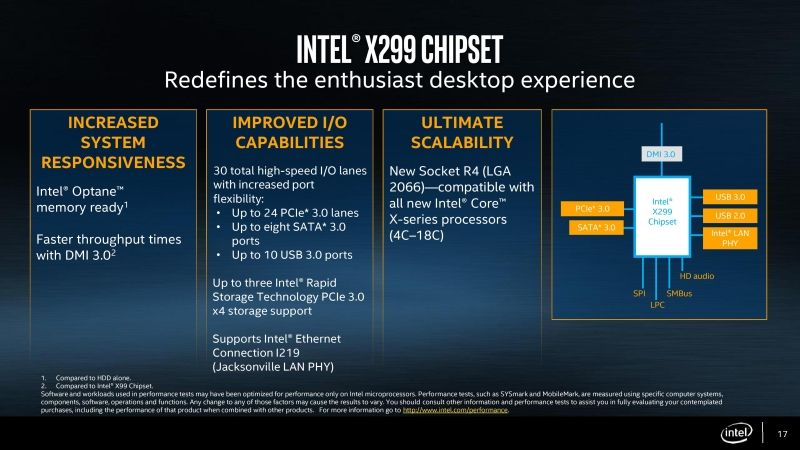 [Via: The Verge]