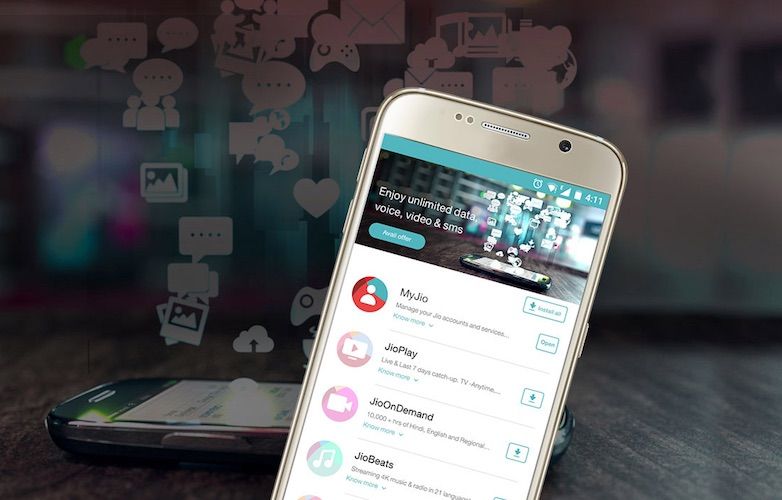 Ever since it was first announced, Reliance Jio with its 4G speeds and free offers has disrupted the Indian telecom industry in a huge way. The company has now announced that it will launch its home broadband service, JioFiber by Diwali or October this year. According to the company, this service will offer 100GB for ₹500 and will be operational in 100 cities across India.
As part of its phase-I program, JioFiber is being rolled out to ten cities that include the metros and Delhi's NCR regions of Noida and Gurugram. Phase-II will include expansion to a 100 cities by December this year. The company has already started a pilot project in Mumbai wherein few users are being offered three months of free unlimited high-speed internet access. They would however have to pay ₹4,500 for the installation of the Wi-Fi router. However, this pricing is only for this free period, and the data plans/packages of JioFiber will be disclosed subsequently. Reliance also plans to allow subscribers to take home a Wi-Fi router at an affordable refundable deposit. 
The home broadband market in India is rather small with fewer than 20 million wireless broadband users in contrast to the 200 million users for wireless broadband. Using fiber optic technology, the company aims to offer high-speed internet with speeds up to 1Gbps. Presently, other telecom players offer half the data for double the price. Therefore, such a move from Reliance Jio is expected to ruffle quite a few feathers in the Indian telecom industry with its rivals expected to introduce similar offers to not lose out their share of the market.
Reliance Jio Chairman Mukesh Ambani announced in September last year that the company was in talks about offering fibre-to-the-home (FTTH) service which would offers speeds as high as 1Gbps.