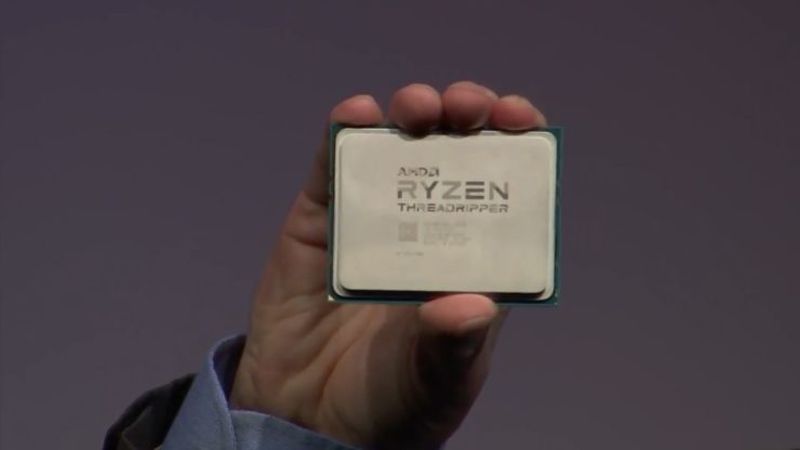 At its Computex 2017 event today, AMD made some big announcements. While it didn't formally announce the Ryzen ThreadRipper CPUs today, it did divulge a bit more info in its presentation, along with confirming that the upcoming processor family will be launching "later this summer". It also talked a bit about its next-gen Vega GPU architecture.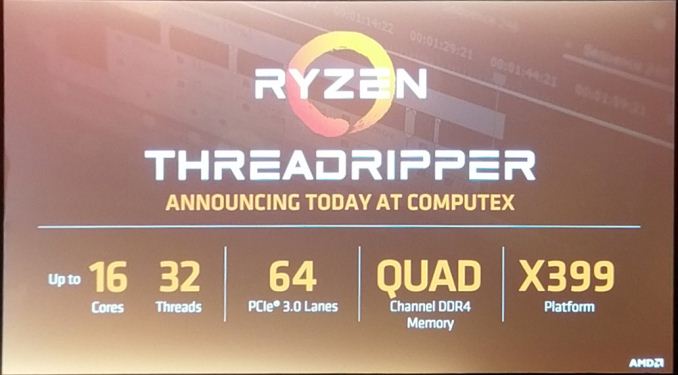 First, let's talk about ThreadRipper. AMD's upcoming processor family will take on Intel's new Core X series processors announced at Computex yesterday. The 12-core and 16-core Ryzen ThreadRipper HEDT (high-end desktop) lineup will boast up to 64 PCI-e gen 3.0 lanes, 20 more than what the highest-end Core i9 X-series processors from Intel offer. This means even if you don't shell out big bucks for the more expensive ThreadRipper SKUs, you will still be able to run more than one graphics card at full PCIe x16 bandwidth. Another key advantage that ThreadRipper boasts is the availability of quad-channel DDR4 memory support on all SKUs. Intel on the other hand, is offering quad-channel DDR4 memory support only with the Skylake-X lineup and not the Kaby Lake-X SKUs. All of Ryzen ThreadRipper chips will also feature 16MB of shared L3 cache. AMD has confirmed that a number of leading board partners such as ASUS, ASRock, GIGABYTE, and MSI will be coming out with motherboards for the ThreadRipper processors, based on the X399 chipset.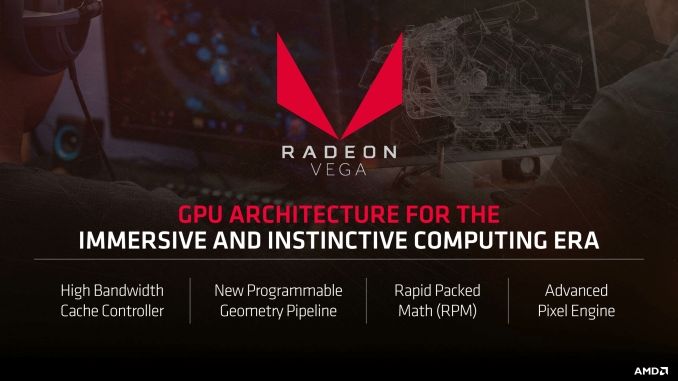 As far as the Radeon RX Vega graphics cards go, AMD today announced that the products aimed at the consumer segment will launch at SIGGRAPH 2017, which kicks off on the 30th of July. While AMD hasn't confirmed it yet, we do expect graphics cards from leading card manufacturers to be announced on the same day. The Radeon Vega Frontier Edition, which was announced earlier this month, will be available by the end of next month.
[Via: AnandTech (1), (2)]