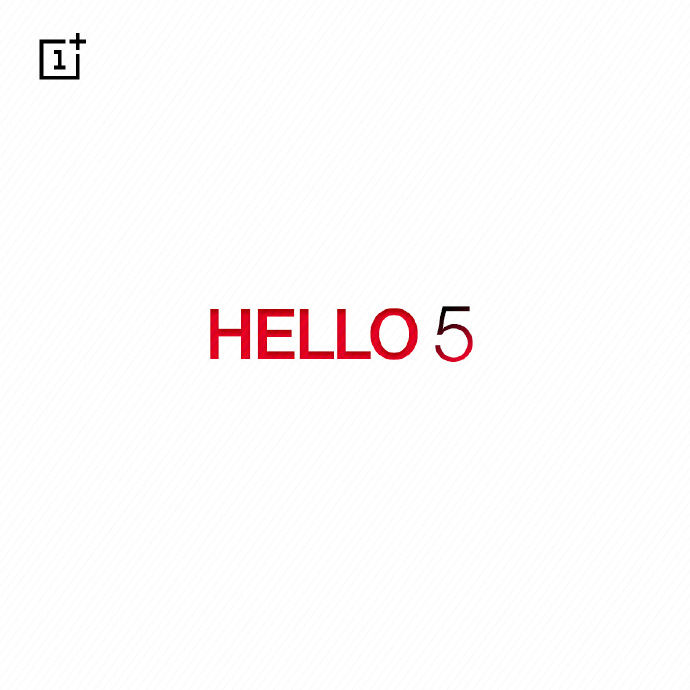 We had reported yesterday about the launch date of the OnePlus 5 possibly being June 15. It was revealed by a leaked image that was floating on the Internet. Now, a new poster has surfaced online, which reaffirms that the OnePlus 5 will be launched on June 15 in Shenzhen, China. The caption on the poster mentions DxO, which is a camera benchmarking firm that is working with OnePlus to improve the camera image quality of the upcoming smartphone. Another caption – Hello 5 – reveals that the new smartphone will indeed be called the OnePlus 5.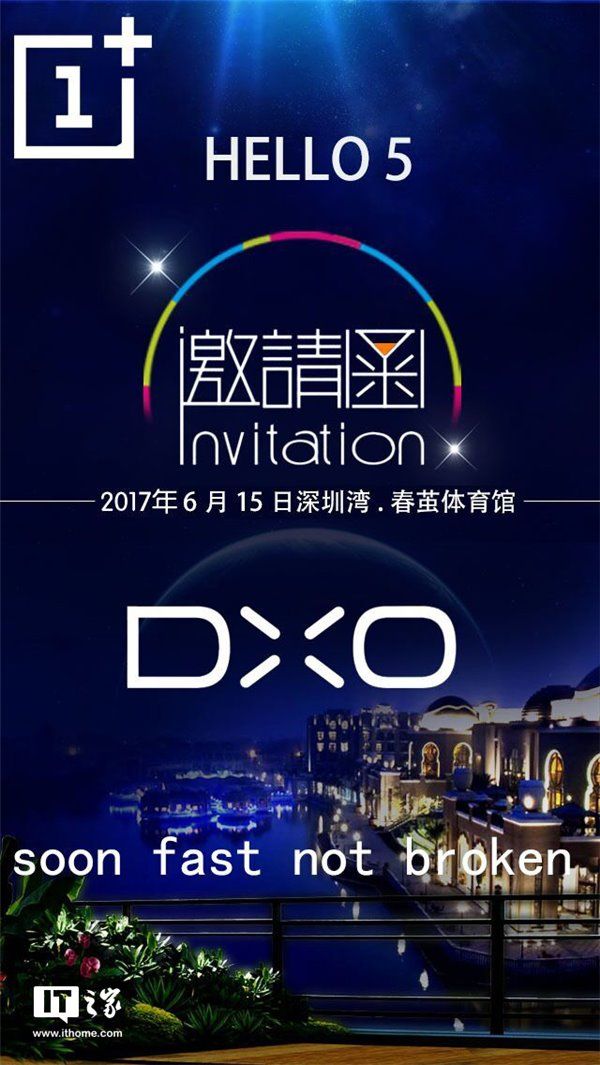 Rumoured specifications of the OnePlus 5 hint towards a 5.5-inch QHD AMOLED display, which has a higher resolution than the screen on the OnePlus 3T. The phone is expected to be powered by Qualcomm's new octa-core Snapdragon 835 processor with Adreno 540 GPU. There will be at least 6GB of RAM and at least 64GB internal storage. There won't be a microSD card slot, and there are rumours indicating 128GB and 256GB storage variants. Apart from that, the smartphone might be available in four colour options,
The most radical change in the OnePlus 5 will be its camera. As opposed to all the smartphones launched by the company in the past, the OnePlus 5 will have dual rear-facing camera sensors. We don't know whether OnePlus has taken an Apple route or a Huawei route with the dual-camera setup. Apple uses a combination of a wide-angle camera and a telephoto camera. Huawei, on the other hand, uses a combination of an RGB sensor and a monochrome sensor for improved image quality.
The OnePlus 5 will be the thinnest flagship smartphone from the company and there will be sufficient stock as per the company's CEO. The company has already started teasing many aspects about its upcoming flagship smartphone, so we might get official information on the launch date of the OnePlus 5 within a matter of days . Until then, keep visiting our website to learn more about the upcoming smartphone.
[Source: ITHome]