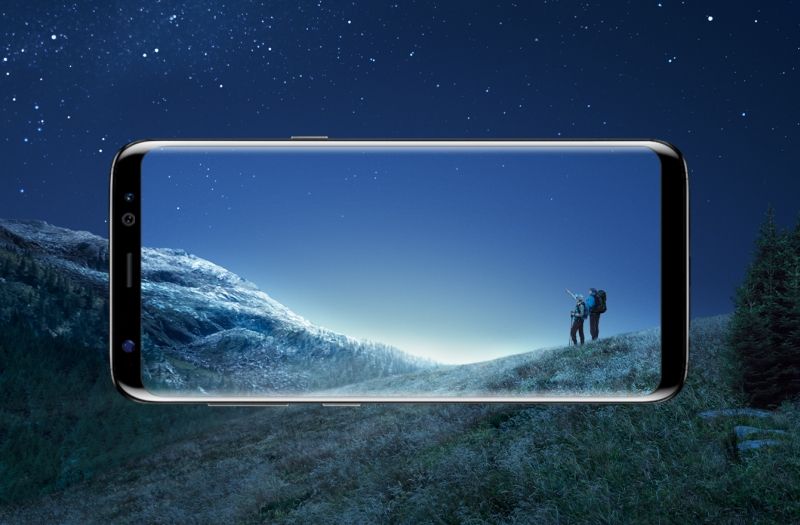 Last week, Samsung had announced the 6GB RAM variant of its flagship Galaxy S8+ smartphone for the Indian market. The variant is now available for pre-order in the country via Flipkart as well as Samsung's official India e-store.
The 6GB variant of the Samsung Galaxy S8+ is priced at Rs.74.900, making it Rs.10,000 more expensive than the regular variant which includes 4GB of RAM and 64GB of built-in memory. As part of the launch offer, Samsung is giving a free wireless charger to customers who place a pre-order until June 9th. Flipkart will begin shipping pre-orders from June 10th onwards, while Samsung India e-store is expected to ship pre-ordered units June 7th onwards. Unlike the Galaxy S8 and the "regular" Galaxy S8+, the Galaxy S8+ 6GB RAM variant only comes in a single color – Midnight Black.
Just like similar deals offered by Samsung in the past, buyers will not be receiving the free wireless charger along with their Galaxy S8+. Instead, they will need to claim the same using the My Galaxy app. Once you have received your Galaxy S8+ 6GB variant, you will need to activate your device and then login to the My Galaxy App to generate a coupon code for the wireless charger. You will then be able to redeem the coupon on the Samsung India e-store. However, do keep in mind that you will need to redeem your free wireless charger before July 31st.
As far as the hardware specs are concerned, the 6GB RAM variant of the Galaxy S8+ is identical to the 4GB RAM variant, except for the memory department. In addition to being equipped with higher 6GB of RAM, it also comes with 128GB of internal storage, twice higher than what you get on the 4GB RAM variant.
[Via: BGR India]