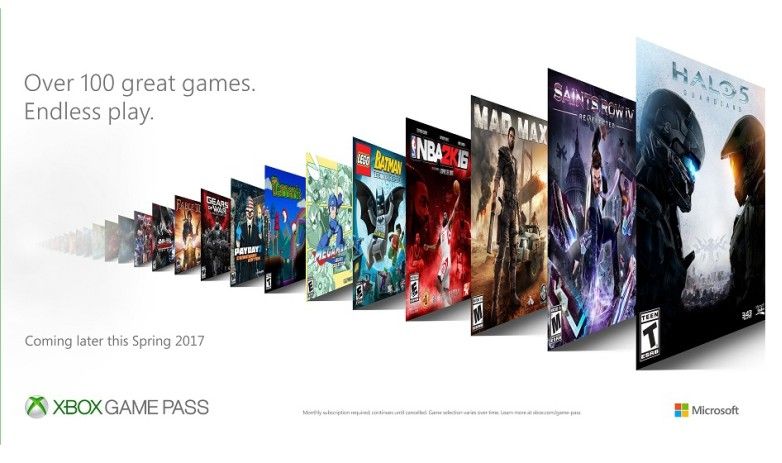 Microsoft has launched its new Xbox Game Pass subscription service today. It's a Netflix-style subscription service that costs $10 in the US (or ₹699 in India) per month, and gives subscribers an access to over 100 Xbox One and Xbox 360 games. Microsoft Xbox Game Pass was announced in March 2017, and the company has delivered with its promise to launch "later this Spring." The company thinks that it can disrupt the gaming market with this strategy.
The Xbox Game Pass subscription service is available for Xbox One owners. The service can be accessed through the Xbox Game Pass app on the Xbox One. Users can also browse through the Xbox Game Pass library using the Xbox app for Windows 10 PC. The company is currently offering a 14-day free trail program for the game subscription service after which users will be charged as per the monthly subscription rate.
The company's Xbox Game Pass service offers some popular games such as Halo 5: Guardians, LEGO Batman, NBA 2016, BioShock Infinite, Saints Row IV: Re-Elected, and PayDay 2: Crimewave. All the game titles in this service are sorted in different genres such as Shooter, Sports, Racing, and Indie Games. The Featured section will show the most popular games, and the company has promised that it will add more Xbox games to the service every month.
Here's a video showcasing how Microsoft's Xbox Game Pass works:
[Source: Twitter | Via: Gadgets360]