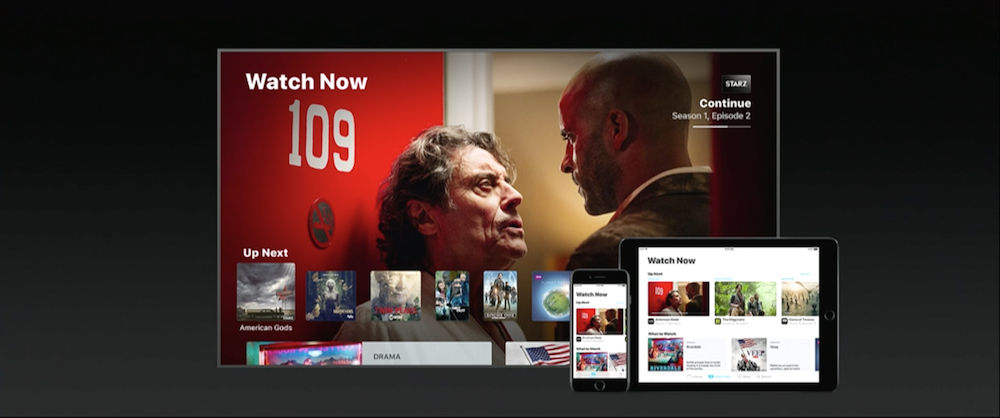 As expected, Apple announced newer versions of its iOS, macOS, and watchOS operating systems earlier today at WWDC 2017. However, the company surprisingly didn't even mention tvOS 4 on the stage during the keynote. Apple TV and tvOS were mentioned only a couple of times during the event, and Tim Cook announced during the first few moments of the keynote that Amazon's Prime Video app will land on tvOS and Apple TV "later this year." Amazon Video later tweeted the same information from its official Twitter account.
You asked (a lot). We listened. Amazon Prime Video is coming to the TV App and all Apple TVs this year.

— Amazon Video (@AmazonVideo) June 5, 2017
Amazon Prime Video subscribers can now watch video content (including Amazon's original videos) on the Apple TV. Amazon hasn't revealed a date for the launch of Prime Video app on tvOS, but it will later this year when Apple will release more details about tvOS 4. Amazon and Apple had a squabble in 2015, and as a result, Prime Video app wasn't released for tvOS and the Apple TV was removed from Amazon's online store. Jeff Bezos had mentioned that the two companies were unable to meet common grounds. However, this new announcement points towards a new deal between the two.

Recode had reported last month that Amazon and Apple were nearing a deal that will bring back Apple TV to Amazon's store and the Prime Video app to tvOS. Later, BuzzFeed News had reported that both brands have finalised a deal. No one knows whether Apple TV will make it back to Amazon's virtual shelves, but we would like to hope so as it would be great for end consumers.