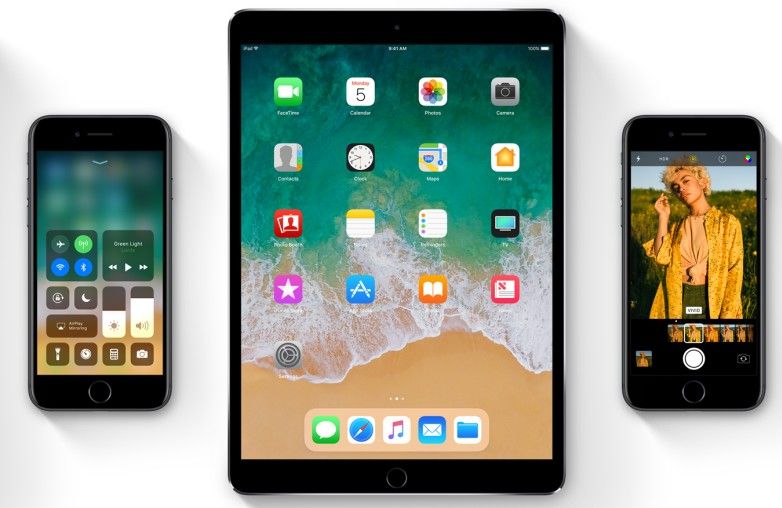 Apple has announced iOS 11 at the WWDC 2017 event in San Jose, California yesterday. This was the least surprising of the announcements at this year's WWDC. While the last iteration of iOS focused on improvements to the Lock Screen various stock apps, this year's agenda is enhancing productivity for the iPad. Although the final version of iOS 11 won't be out until September, developers can get their hands on a beta right now. The public beta will be opened to public sometime later this month. Here are the standout features announced for the latest iteration of iOS.
Messages
The Messages app gets a redesigned App Drawer, which makes it easier to share stickers and other content such as songs on Apple Music or Starbucks gift cards. However, the most profound update is iCloud syncing, which allows your messages to sync when initialising a new phone. But the real hallmark is the ability to delete messages across all devices.
Apple Pay
With Apple Pay, you can additionally use it to send money to other Apple Pay users. This feature has been built into iMessage. Received money will be transferred into an Apple Pay 'Cash Card', which in turn can be spent using Apple Pay itself, or alternatively it can be sent to your bank account as well.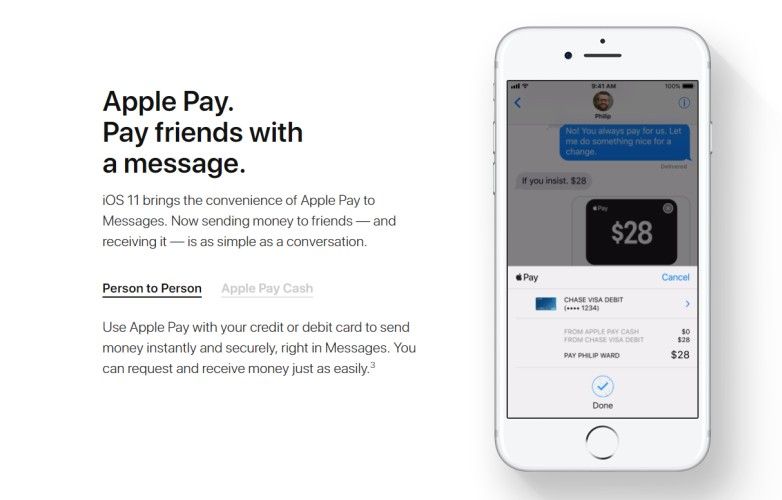 Siri
Siri on iOS 11 sounds more natural with improved inflections that make it seem more human. Additionally, the AI assistant is now capable of translating your voice inputs and repeat the same in Chinese, French, German, Italian, and English, with more languages slated to be added in the future. With the new update, Siri now can now look into your device and tap into machine learning for an 'on-device' learning approach. In short, Siri will now be able to look into your apps and deliver more context-sensitive and customised suggested actions.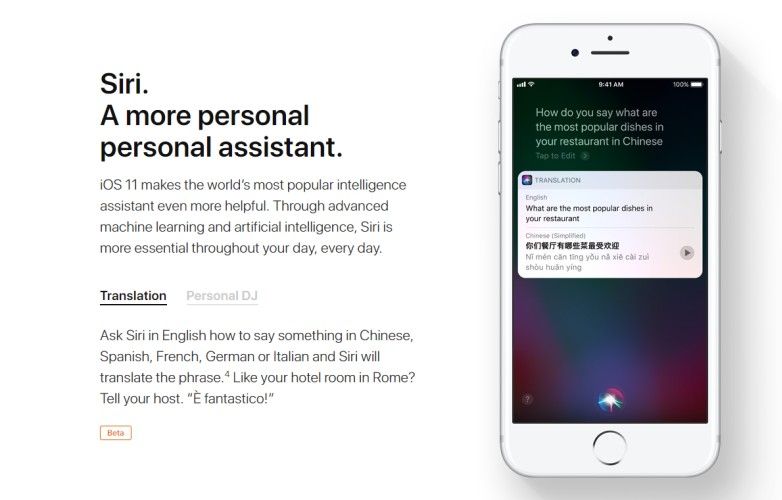 Camera and Photos
The Camera and Photos apps also get a major overhaul in iOS 11. The Camer App embraces HEVC (h.265) codec for video capture, which should help videos take up much less space. Both HDR and OIS capabilities are now extended to the Portrait Mode on the iPhone 7 Plus with the update, which means sharper images with better colours and contrasts. Live photos can be edited to set a different still photo, and now you also get an Instagram Boomerang like ability to loop and yo-yo the live photos. Also available are smart albums, which includes a #TBT album.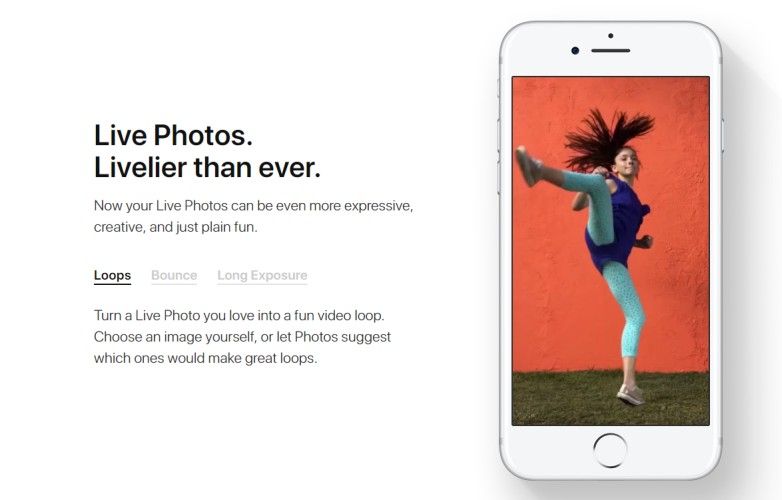 Control Center
Control Center gets a host of improvements including a whole loads of buttons, albeit one that makes the UI look a bit crowded with bubbles of different sizes. The idea is to prevent the user from alternating between different tabs and giving access to myriad features within the same window. This concept is further expanded upon by integrating more 3D touch into the mix to give additional options without taking up extra screen space.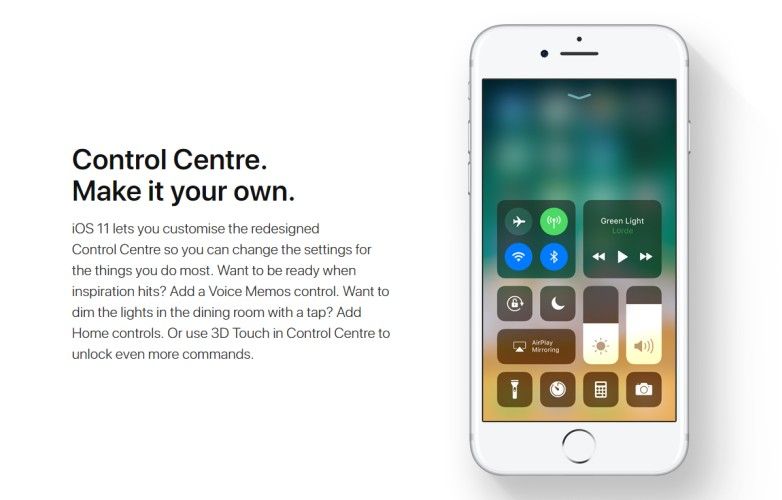 Lock Screen
The Lock Screen has been beefed up in iOS 11 to allow the user to see all notifications in one location. This can be done by pulling down on the home screen to access the lock screen. Scrolling further will show all recent and missed notifications at a glance.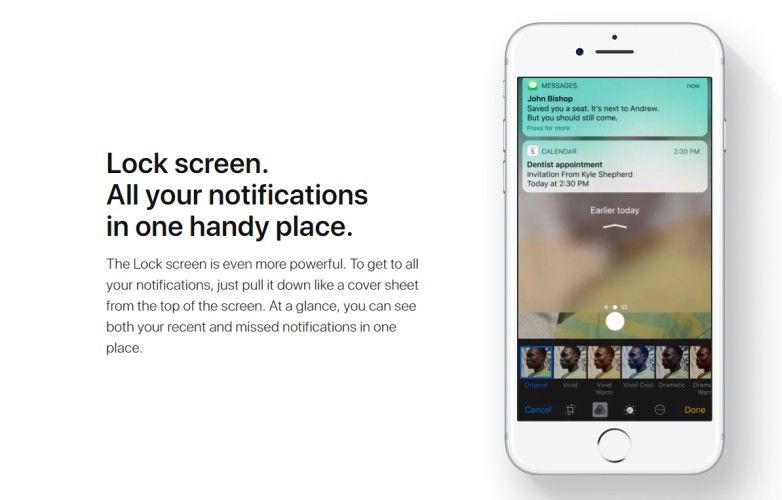 Maps
Maps in India is still pathetic, but iOS 11 gets some updates, starting with lane guidance finally being integrated. However, what looks impressive is the integration of indoor maps for a certain number of airports, which is supposed to grow with time. The new 'Do Not Disturb' mode uses a number of ways to figure out if you're driving and make driving safer by blocking incoming distractions.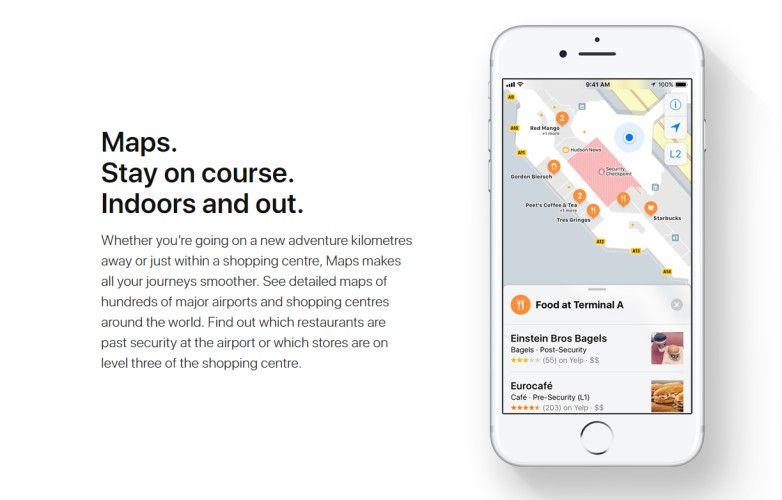 Apple Music
Apple Music had already seen a host of improvements back in iOS 10, the focus now is on social aspects. This includes sharing music with other users right from the app. Conversely, the app also gives the ability to view what music your friends are listening to with a new tile on the homepage. The new Music API gives developers access to the Apple Music service that includes 40 million songs, featured content, recent search, Cloud Library access, and Users' For You recommendations.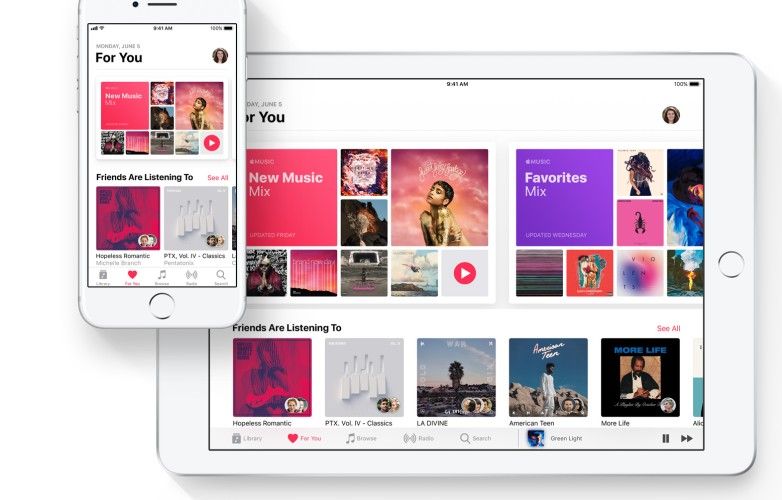 App Store
The Apple Store is a getting a brand new redesign. The look is quite like Apple news with prominent art, bold text, and better category definition. Games and Apps have been demarcated and separated into two different sections. Today has also been introduced for personalised app recommendations. Apps tab is another way to get recommendations, but this time the recommendations come from the App Store team itself. Furthermore, in-app purchases have their own section for a better overview of downloadable content. App pages have been given a decluttered look, with some reviews being highlighted. Speaking of highlights, the homepage will now highlight new apps on a daily basis, up from the weekly updates of the past.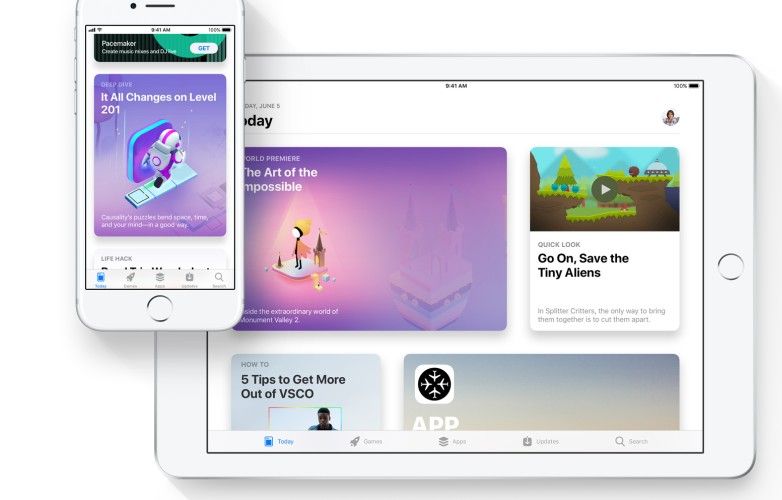 iPad Specific Updates
The iPad version of iOS 11 is heavily inspired by macOS and feature some familiar features from the full-sized operating system. The iPad gets a bigger dock, wherein you can add as many apps as you wish. It also pops up anywhere by the virtue of swiping up from the bottom, just like macOS. Apps can also be dragged out of the dock and put into the split-screen mode. New app switcher. Similarly, swiping up opens up a new multitasking menu that reveals all active apps. Now images, text and URLs can be dragged between apps in split-view leading to a richer multitasking experience. A new app dubbed Files is handy for synchronising documents and pictures with Dropbox, OneDrive, and other third-party apps in addition to Apple's own iCloud. Other improvements include pencil gestures such as tapping the lock screen to directly open Notes, whereas Markup lets you sign documents with ease. Another Notes addition is the document scanner, which comes quite handy.