After releasing its dedicated video app for Samsung's smart TVs in February and then on Apple TV in March, Facebook has released its app on the Android TV platform. Unlike what people might think, this Facebook app isn't to check out your friends' status updates and images, but just for watching videos posted on Facebook. It's available through Google Play Store on Android TV-based devices like the Nexus Player and the Nvidia Shield TV.
The Facebook app on Android TV allows users to watch their friends videos and latest popular videos that are posted on the social networking website. Videos can be discovered through five sections: Suggested, Topics, Games, Your Videos, and Search. Suggested videos showcases trending videos. The Topics section divides videos into various topics such Science and Tech, Sports, Music, etc.
The app autoplays videos as soon as you hover over the listed videos. Similar to YouTube, it shows statistics of that particular video and an option to visit the channel to browse all the videos posted by the channel. Of course, you can like videos and save them to watch later. You can also re-share any video while you're watching it.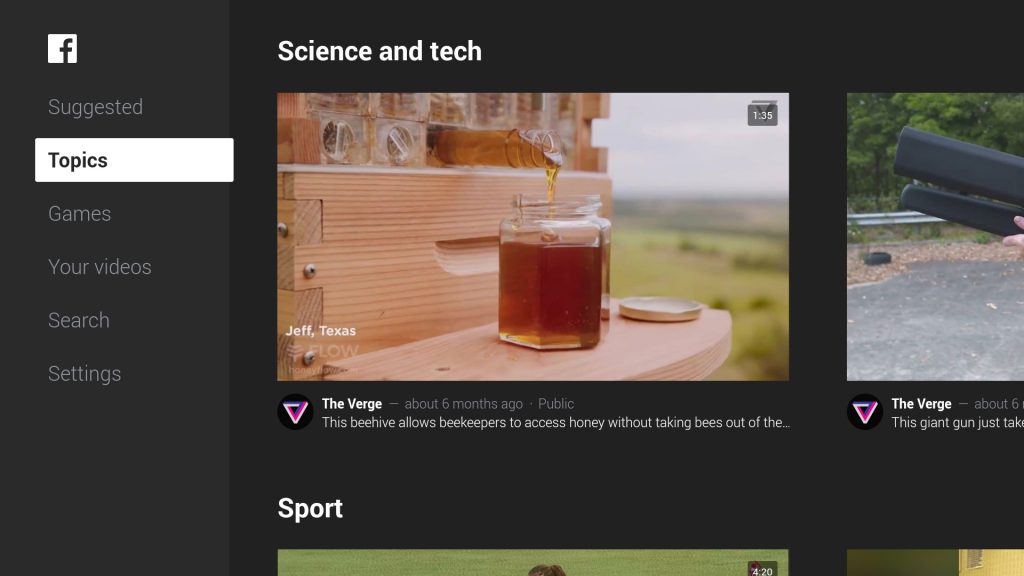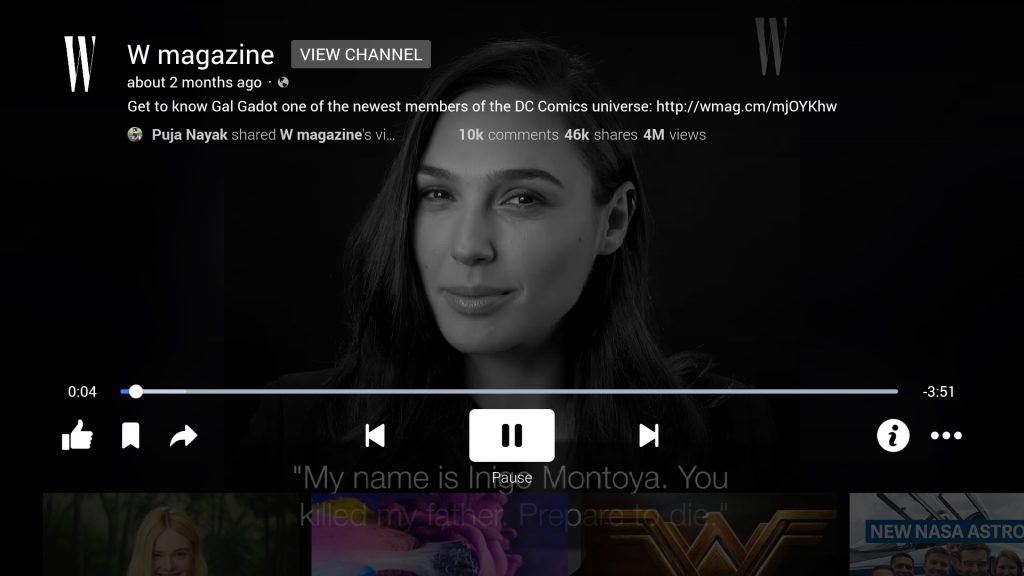 [Source: Google Play Store]