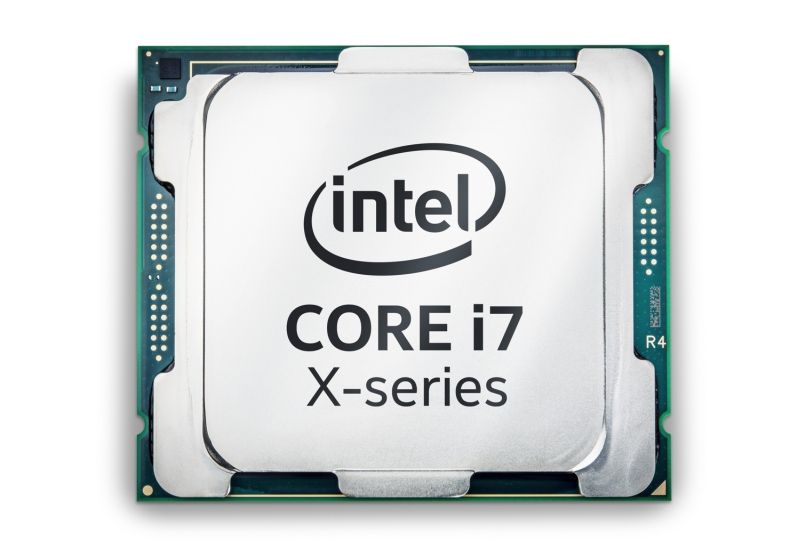 At Computex 2017, Intel announced its latest Basin Falls HEDT platform aimed at enthusiasts. The company has now announced pricing as well as availability info for both the new Kaby Lake-X as well as Skylake-X CPUs.
First to arrive will be four, six, eight, and 10-core SKUs, which will go up for pre-order on the 19th of this month and begin shipping to consumers from 26th onwards. The lineup will include the following SKUs:
Intel Core i5-7640X (4-core) – $242
Intel Core i7-7740X (4-core) -$339
Intel Core i7-7800X (6-core) – $389
Intel Core i7 -7820X (8-core) – $599
Intel Core i9- 7900X (10-core)- $999
The 12-core Skylake-X processors are expected to begin shipping in August, but no specific date has been shared yet by Intel. The 14-, 16- and 18-core SKUs are going to be available sometime in October this year. While no specific release dates have been shared yet, Intel did reveal the prices for these high-end SKUs.
Intel Core i9-7920X (12-core) – $1,199
Intel Core i9-7940X (14-core) – $1,399
Intel Core i9-7960X (16-core) – $1,699
Intel Core i9-7980XE Extreme Edition (18-core) – $1,199
As we mentioned in our previous report, the new Core i9 series CPUs from Intel aren't intended for regular users. These new CPUs are geared towards the most demanding enthusiasts and professionals who will be able to make the most out of the extreme performance potential of these processors. For building a new PC with these new processors, you will also need to invest in a new Intel X299 chipset-based motherboard.
Rival AMD is also going to release its own HEDT Ryzen Threadripper processors in the coming months, with a core count of up to 16. Just like its consumer Ryzen lineup, the Threadripper HEDT processor family is also expected to be priced competitively, so it does make sense to wait for the Threadripper CPUs to be out before making a final decision.
[Via: PCWorld]