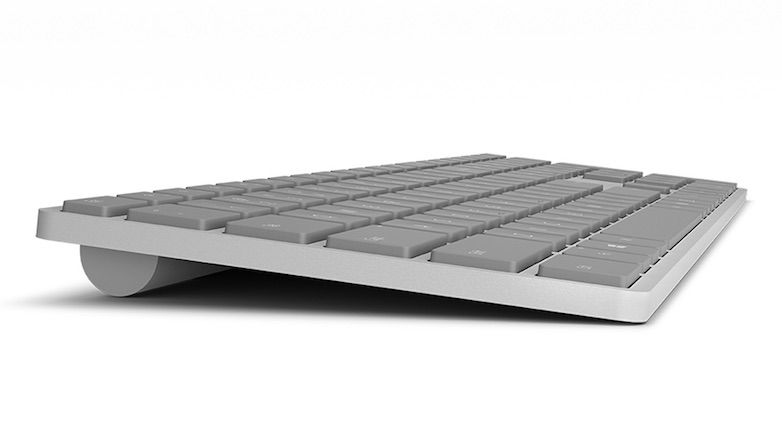 Microsoft is quietly introducing a new slim Modern Keyboard with a fingerprint reader integrated inside. The new Microsoft Modern Keyboard will let you use it wired and wireless connectivity alternatively. The Modern Keyboard is very identical to the Surface Keyboard that made its debut last year. However, there is no Surface branding on the new one.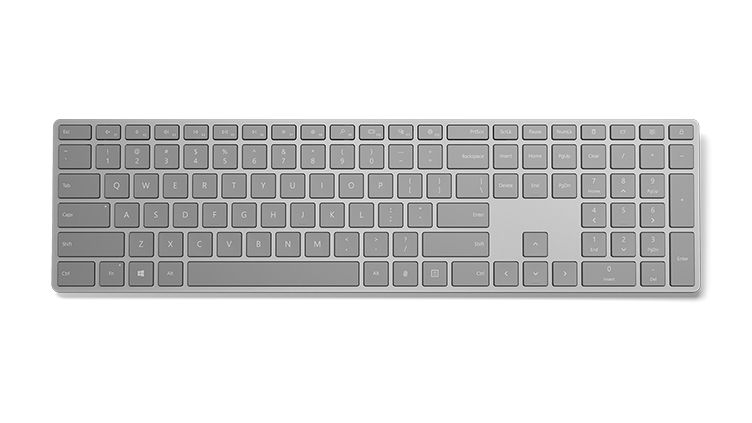 The new Modern Keyboard has a fingerprint reader which is hidden behind the keys and could appear anywhere. Microsoft has built this keyboard using a thin yet sturdy aluminium frame and is claimed it to be indestructible. That makes the entire unit weigh 419.3 grams.
The Modern Keyboard is usable wirelessly over Bluetooth 4.0 or 4.1 LE at the 2.4GHz wireless frequency range up to 23 feet. Two AAA alkaline batteries that support the wireless mode and promises run time of up to two months on a full charge. The keyboard is compatible with Windows 8 and higher, Mac OS X 10.11.4 or higher, Android 4.2 or higher, and iOS 8 or later. It even supports the Windows RT 8 operating system as well.
The Windows 10 users will be able to use it with Windows Hello along with the fingerprint reader. Microsoft is listing the Modern Keyboard for $129.99 at its online store but is yet to make it available for purchase. There's a Modern Mouse listed at the Microsoft Store, and it works only with the Windows 8 or higher versions. Working on two AAA alkaline batteries, it can run for up to twelve months on a single charge.
[Source: Microsoft Store]