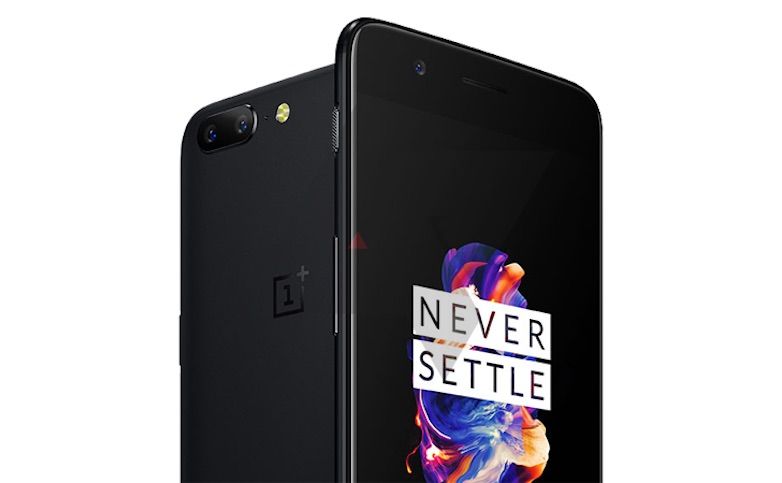 OnePlus is gearing up for tomorrow's official unveiling of the OnePlus 5, but it still can't plug the leaks related to the device. The firm had confirmed the OnePlus 5's design last week, and its complete specifications were leaked in the past couple of weeks. Yesterday, the company showcased the complete design of the OnePlus 5 in a short advertising during the Champions Trophy 2017 final match between India and Pakistan. Now, a new leak has emerged on the Internet that confirms the pricing and availability of the smartphone.
The 6GB RAM and 64GB storage variant of the OnePlus 5 will be priced at ₹32,999 (approx. $513), whereas the 8GB RAM and 128GB storage variant of the device will cost ₹37,999 (approx. $591). It has already been confirmed that the OnePlus 5 will be an Amazon.in exclusive, and will be available for purchase starting June 22. However, this leaked image further pinpoints the exact time of the sale. The OnePlus 5 will be available in India starting 4:30 PM on June 22, 2017. The device is a successor to the OnePlus 3, which was released last year.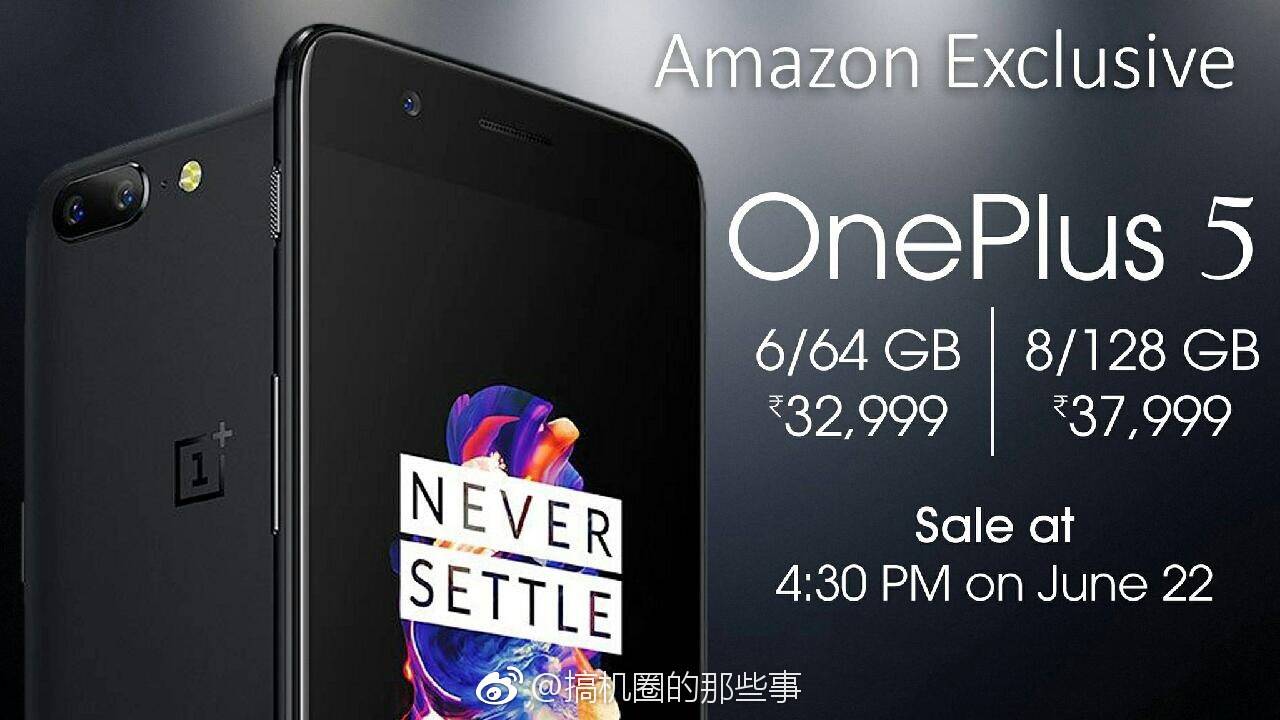 The OnePlus 5 sports a 5.5-inch Full HD AMOLED display, a Qualcomm Snapdragon 835 processor, 6GB of RAM, and 64GB of internal storage. Additionally, there will also be a variant with 8GB RAM and 128GB internal storage. Furthermore, it will feature a dual-camera setup, a 16-megapixel front-facing camera, and a 3,300mAh battery. It will indeed support the Dash Charging technology, but this time its said that the device could be used for a full day after just half an hour of charging. It's a non-removable battery, of course.
The price that we came across today is slightly similar to the pricing that was leaked through the contest in Finland by the company. The device is said to cost €550 in Finland and European countries, which roughly translates to ₹39,632. The smartphone, if retailed for the above-mentioned price, will indeed be a competitor to the Samsung Galaxy S8, LG G6 and the newly unveiled HTC U11 in the country. We will get to know more details regarding its features and specifications device tomorrow. Till then, stay tuned to this space for more information.
[Source: Weibo]