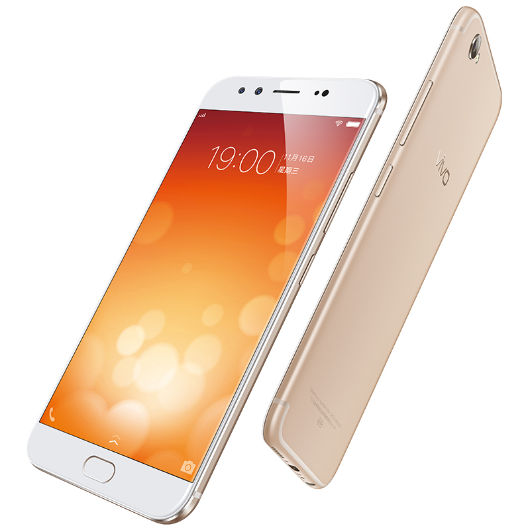 Almost six months after the launch of the Vivo X9 and the X9 Plus, the company is back in the game with its next generation smartphones in the series which boast of a few advanced specifications. The Vivo X9S and the X9S Plus are rumoured to launch in China if a leaked presentation image is to be believed. The devices will sport a 20-megapixel dual camera setup with front LED flash and will carry the same design as their predecessor.
Rumuored specifications of the Vivo X9S Plus suggest a 5.5-inch display with 1080 x 1920 pixel resolution, Snapdragon 653 processor, 4GB of RAM, 64GB of storage, Android 7.0 Nougat, 3920mAh battery and a front-facing fingerprint sensor. The specifications of the Vivo X9 are a mystery up until now, but we expect the same screen size, an upgraded processor and a higher resolution camera.
The existing Vivo X9 sports a 5.5-inch display, Snapdragon 625 processor, 4GB of RAM, 64GB of storage, 16-megapixel rear camera, 20-megapixel and 8-megapixel front-facing cameras and a 3050mAh battery. However, its high-end variant has a 5.8-inch Full HD display, 6GB of RAM, and 4000mAh battery with all the remaining specifications the same as that of its standard variant.
We will get to know more about the Vivo X9S and the X9S plus when the devices are certified by TENAA in the coming days.
[Source: Weibo | Via: Androidpure]