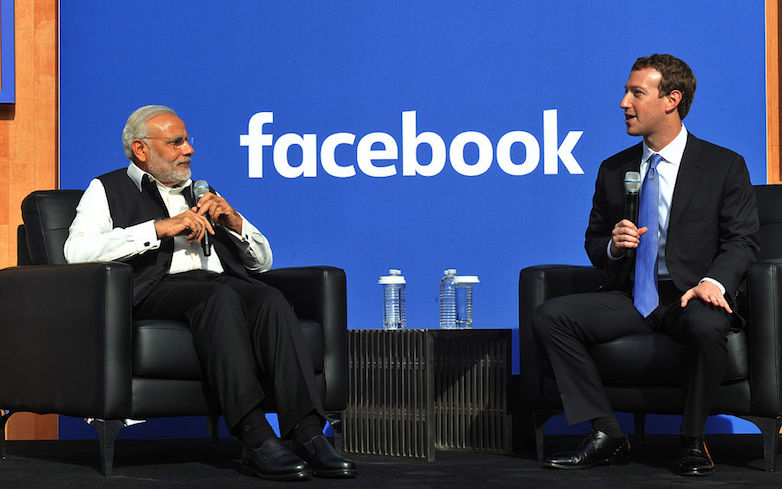 Facebook needs no introduction anymore. The social network has announced of hitting 2 billion monthly active users milestone today. Launched in early 2004, Facebook's CEO Mark Zuckerberg himself announced hitting the milestone through his official account. He said, "It's an honor to be on this journey with you."
Facebook hit the 1 billion monthly active users in October 2012, roughly six years after opening up to the public. After crossing the 1 billion mark, over 746 million users from Asia and Rest of the World have joined the bandwagon. Back in April, Facebook noted of having 184 million users in India. However, US and Canada together could contribute only 41 million new users. Multi-lingual support and Facebook Lite app for cheapest Android phones have played a vital role in onboarding those users.
The social network has ramped up the next billion in less than five years. "More than 175 million people share a Love reaction, and on average, over 800 million people like something on Facebook every day," said Guillermo Spiller, the Product Manager in an official statement.
To celebrate this milestone, Facebook is putting up the vital stats of your profile on this page – https://www.facebook.com/goodaddsup. It is very similar to the Facebook Memories and Friendship Anniversary videos.
Facebook's own Messenger has 1.2 billion monthly active users while WhatsApp had the same figure as noted earlier this year. A lot of credit to Facebook's tremendous growth goes to activities on multiple fronts. Right from creating Facebook Lite versions to security checks in case of emergencies or natural calamities.
Facebook capitalises on the enormous user base to rope in small as well as big advertisers. In the month of April, Facebook had about 5 million advertisers in its kitty.
Apart from adding a plethora of new emojis and stickers, the company is actively pushing for the Facebook Live video capabilities to the desktops as well as mobile platforms. Earlier limited to celebrities and prominent figures, the Live option is now available to all. The Facebook Live is set out to compete with 1.5 billion users bearing YouTube.
[Source: Mark Zuckerberg, Facebook Newsroom]