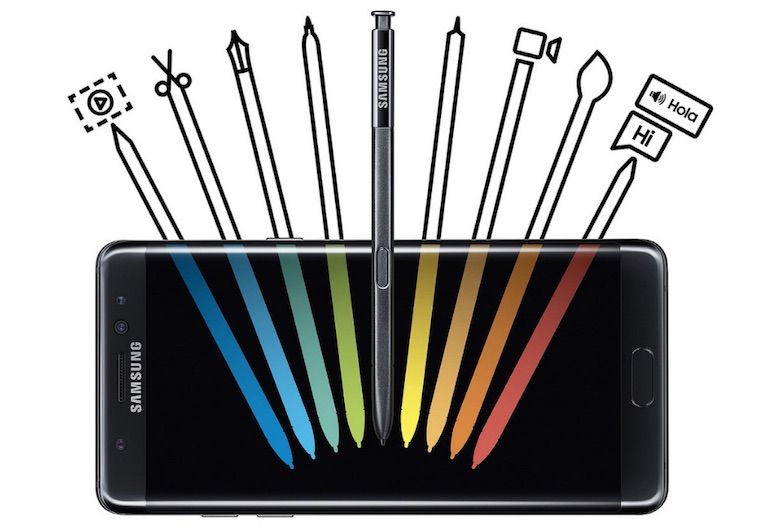 Samsung is expected to introduce a refurbished variant of its ill-fated Galaxy Note 7 smartphone in some markets around the world before it officially unveils the Galaxy Note 8. The refurbished variant is expected to be named the Galaxy Note 7 Fandom Edition or the Galaxy Note 7 FE, and it has appeared in a series of leaks, including its listing on Geekbench. Now, the smartphone has appeared in GFXBench's database.
As per GFXBench, a popular graphics performance benchmarking software, the Samsung Galaxy Note 7 FE (codenamed Galaxy Note 7R) features a 5.7-inch 1080p display, Exynos 8890 octa-core processor (with Mali-T880 MP12 GPU), 4GB of RAM, 64GB of internal storage, a 12-megapixel primary camera with autofocus (and possibly 4K video recording), and a 5-megapixel secondary camera. The phone runs Android 7.0-based TouchWiz user interface. Moreover, it also features GPS, Wi-Fi, Bluetooth, and NFC.
As per previously leaked information, Samsung will use a smaller, 3,300mAh battery inside the refurbished phablet after the whole Galaxy Note 7 fiasco, and it is being extra cautious with battery-related problems with the Galaxy Note 7 FE (or Fandom Edition). The phone will most probably come equipped with a fingerprint reader, iris scanner, a microSD card slot, heart-rate monitor, 4G LTE connectivity, and wireless charging.
It's a bit tricky to know whether the phone has a 1080p display or a 1440p one, but as far as GFXBench goes, it's being listed as a 1080p display. However, we know that GFXBench isn't always accurate, so we can still expect a 1440p display. But who knows, maybe Samsung decided to use a 1080p display to go with a smaller battery. Here's the screenshot of the Samsung Galaxy Note 7R's (SM-N935) specifications as listed in GFXBench's database: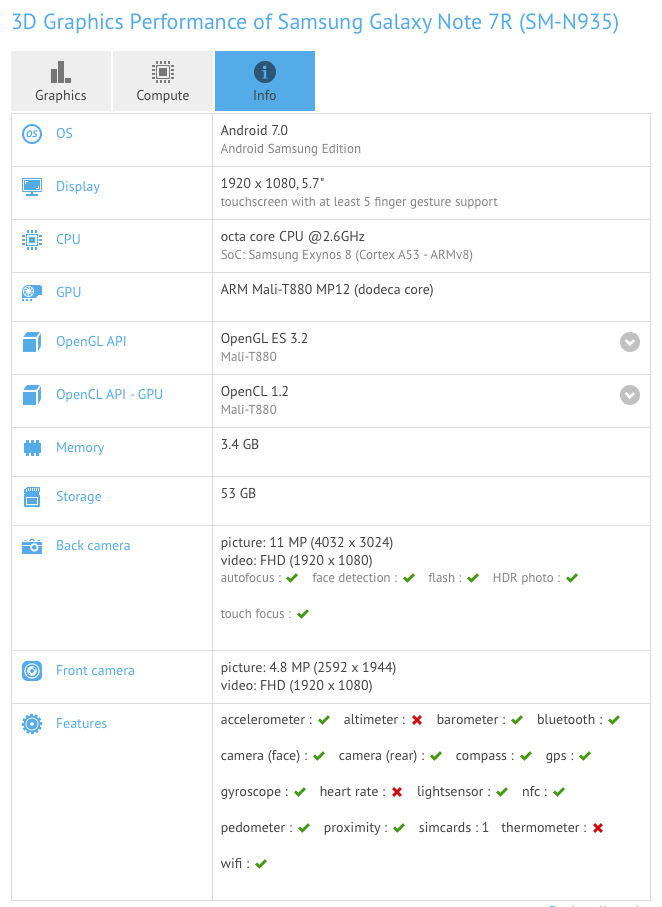 [Source: GFXBench]