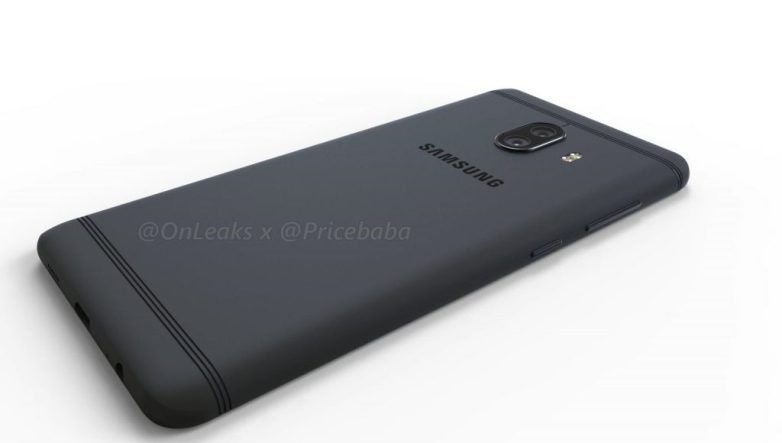 A dual camera setup is a hot trend in the mobile industry. Samsung will soon join that club with the Galaxy Note 8. On Twitter, @mmdj_china, famous for Chinese mobile leaks, claims that Samsung's upcoming Galaxy A and Galaxy C series models will feature dual camera system. The same guy posted the Galaxy C10 specifications on Twitter last month.
The Galaxy C10 is touted to be the first Samsung smartphone to arrive with a dual camera setup. The leaked images already show the phone flaunting two cameras at the back. Unfortunately though, we haven't got a word about its official release.
Next A&C Dual camera.

— 萌萌的电教 (@mmddj_china) July 2, 2017
Rumour has it that Samsung did work on a Galaxy S8 prototype with dual camera system, but decided to drop the idea eventually. Now, the Galaxy Note 8 is set to feature two cameras at the back as per the recently leaked CAD renders.
Oppo and Vivo are already been pushing the envelope with dual front cameras to attract the selfie frenzy folks. Meanwhile, Huawei is releasing is mid-range models with dual cameras at the back. Now, it's Samsung's turn to act.
It is quite possible that Samsung aims to present the Galaxy Note 8 as its first dual camera phone. The Galaxy Note 8 will be showcased in a global event. On the other hand, the Galaxy C10 might witness a subtle release as a yet-another-mid-range phone in China.
Samsung Galaxy Note 8 is speculated to launch on August 26 at a Samsung Unpacked event. As for the Galaxy A and C series, we suggest you take it with a pinch of salt.
[Source: @mmdj_china | Via: The Android Soul]