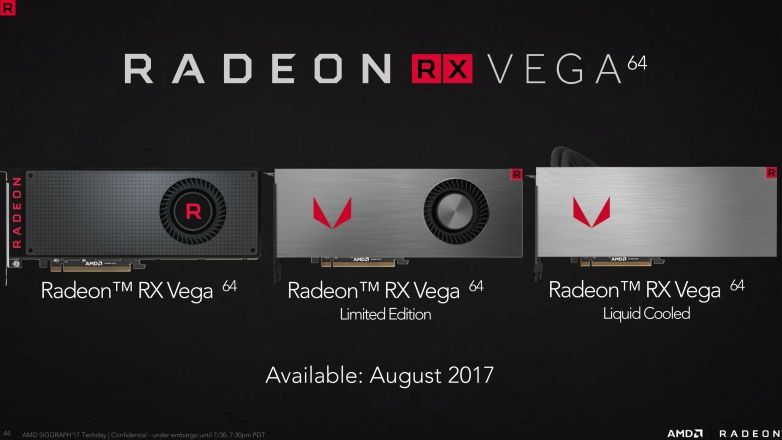 AMD's much-awaited Radeon RX Vega is finally here. The company today announced its consumer RX Vega cards, ahead of the formal launch scheduled for August 14th. AMD Radeon RX Vega family comprises of three cards, all of which are based on the Vega 10 GPU. In case you haven't heard, the Radeon Vega Frontier Edition is also based on the same GPU.
The flagship of the Radeon RX Vega family of consumer cards is the Radeon RX Vega 64 Liquid Cooled Edition. It features 64 Compute Units, 64 ROPs, and 8GB of HBM2 memory clocked at 1.89 Gbps. The boost clock is 1677 MHz. As expected from such a high-end card, the Radeon RX Vega 64 Liquid Cooled Edition requires 345W of power. To keep the card running cool at all times, it comes with a pump and a 120mm radiator.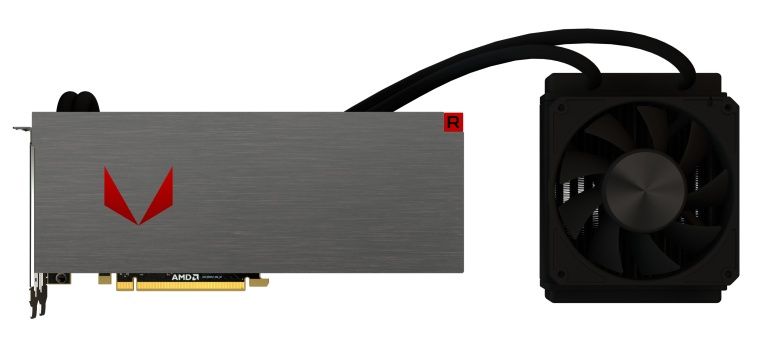 Next in line is the air-cooled Radeon RX Vega 64. Instead of liquid cooling, this one uses a blower-type air-cooling solution. Just like its more expensive liquid-cooled sibling, the regular RX Vega 64 too features a full enabled Vega 10 GPU, 64 Compute Units, and 64 ROPs. As expected, it does ship with a lower 1546 MHz boost and 1247 MHz base clocks. There is 8GB of HBM2 memory onboard, clocked at 1.89 Gbps. While not as power hungry as the liquid cooled card, the air-cooled RX Vega 64 still requires a considerable 295W of power.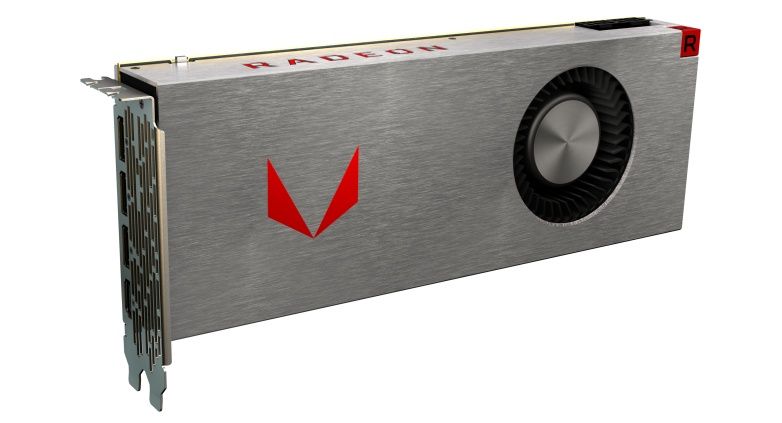 The most affordable of the new cards is the RX Vega 56. It comes with only 56 of the 64 Compute Units enabled, and slightly slower HBM2 memory clocked at 1.6 Gbps. The card features an 1156 MHz base and 1471 MHz boost clocks. Its power requirement is lower as well, with a TDP rating of 210W.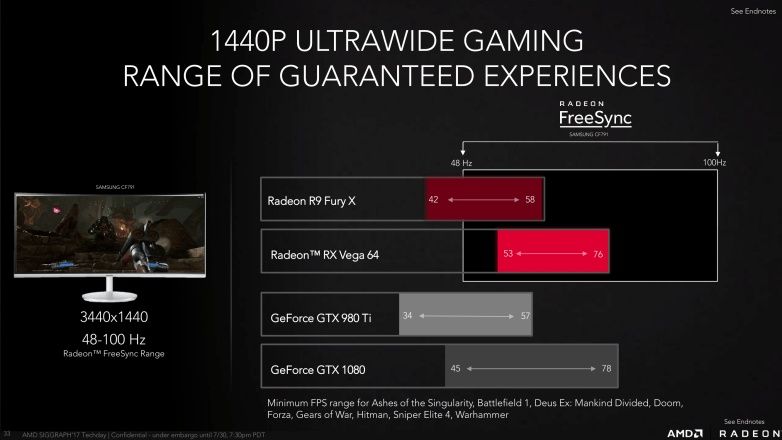 In terms of performance, AMD suggests the RX Vega 64 will "trade blows" with NVIDIA's popular GeForce GTX 1080. All the three cards are expected to begin shipping in August. The RX Vega 56 will start at $399 while the RX Vega 64 will start from $499. If you want to get the flagship liquid cooled RX Vega 64, be prepared to shell out $699. In India, we expect the prices to be higher owing to taxes and other duties.
[Via: AnandTech]