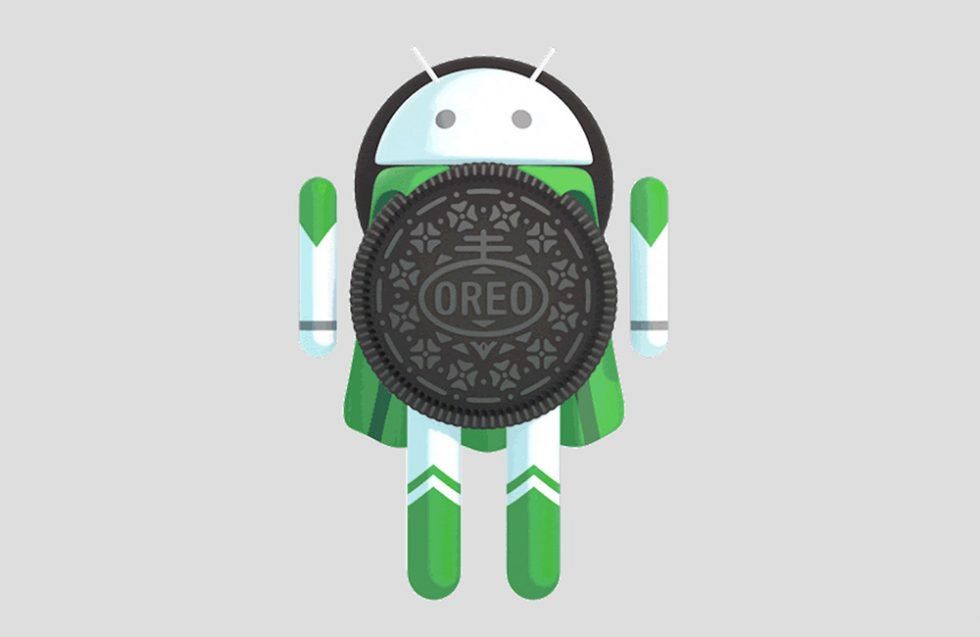 Android 8.0, or Android Oreo, is finally here. Google unveiled the final version of Android 8.0 last night during the solar eclipse, following a round of beta testing for Nexus and Pixel devices. Android Oreo isn't the most feature-packed upgrade to the operating system, but it does come with a handful of interesting new features and changes. There's better battery life, funkier notifications, an autofill feature similar to what you see on the Chrome browser, and more to be had with the eighth iteration of Android.
In the coming days, a lot of questions will be raised about which devices will be making the jump to Android 8.0 and which of them will be staying behind. We'll tackle those questions in a separate article, but for now, let's take a look at the top five features that make Android 8.0 worth the wait.
Improved battery life
We hear about battery life improvements with the release of every new version of Android, but not a lot has changed with the OS' battery chugging habits in the grand scheme of things. That's changing with Oreo, as Google is now putting limitations on a variety of ways that Android apps can drain your phone's battery. On Android 8.0, Google is adding limits on apps in three important areas: implicit broadcasts, background services, and location updates.
While background services and location updates are understandable, you might be wondering what implicit broadcasts are. Well, it's a basic component of Android that, in addition to draining battery, affects a device's performance as well. Did you know that every time you turn off Wi-Fi or switch between Wi-Fi and LTE, a number of apps wake up the very next instant for no reason, then go back to sleep? Implicit broadcasts are system-wide announcements that any app can listen to, even if these apps aren't concerned in the least if you turn off your Wi-Fi connection.
Android has allowed apps to wake up to all kinds of implicit broadcasts, and in many instances, many apps wake up just for an instant before going back to sleep. This takes a toll on battery life numerous times a day, and the waking of apps in the background for no reason can also affect the performance of whatever it is you're currently doing on the phone.
With the new limits in place, these issues will no longer be a concern, and we can expect to see Android's battery performance improve noticeably. Not to the extent of iOS, but certainly better than how it has been all these years.
Redesigned settings menu, other visual tweaks
Android Oreo is far from a major user interface overhaul, and many of the visual tweaks implemented in stock Android 8.0 will likely get lost in translation as the latest version of Android makes its way to non-Pixel and non-Nexus devices. But Oreo gets many visual changes that make the user experience easier and more informative. The settings app has been redesigned to be simpler, with tips on various device features so users can get the most out of them.
The Google Pixel, for example, suggests registering a fingerprint, setting up custom do not disturb profiles, adding new email accounts, and more. Settings that don't need to be changed often are grouped and minimized. Oreo also shows the important information right at the beginning in many sections; so screen-on time in battery stats is shown right as you enter the battery section of the settings, removing the need to open the battery usage graph.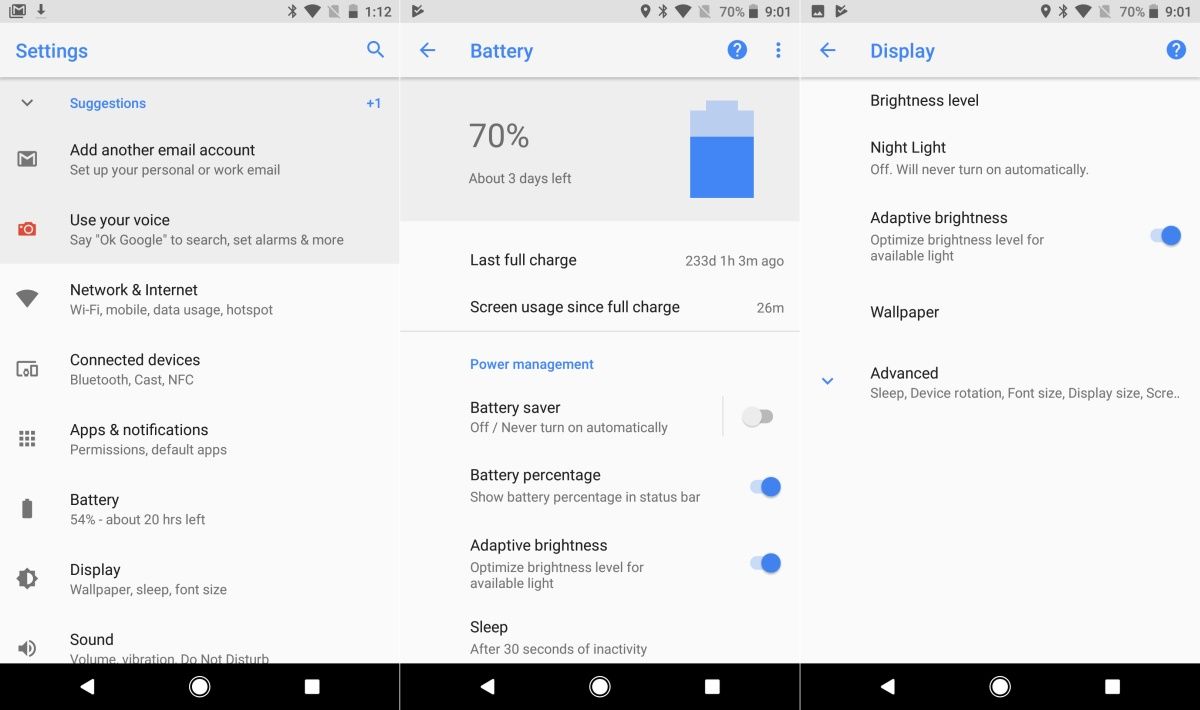 One visual tweak that everyone will notice is the coloured notifications for media apps. On Oreo, streaming and media apps like YouTube, Wynk Music, and others can display a colourful notification in the notification shade so that they stand apart from notifications from other apps. This might put off a few folks as there is no limit to the kind of colour a notification can turn into, but at least you won't be hunting for notifications from media apps that don't make it a point to stay at the top of the notification shade while in use.
Oreo also comes with new emoji options, with a more modern design for emoji. Your app icons will also look more uniform thanks to the "adaptive icons" feature, which implements the ability to switch between different overall icon shapes so that third-party app icons don't look out of place with first-party ones.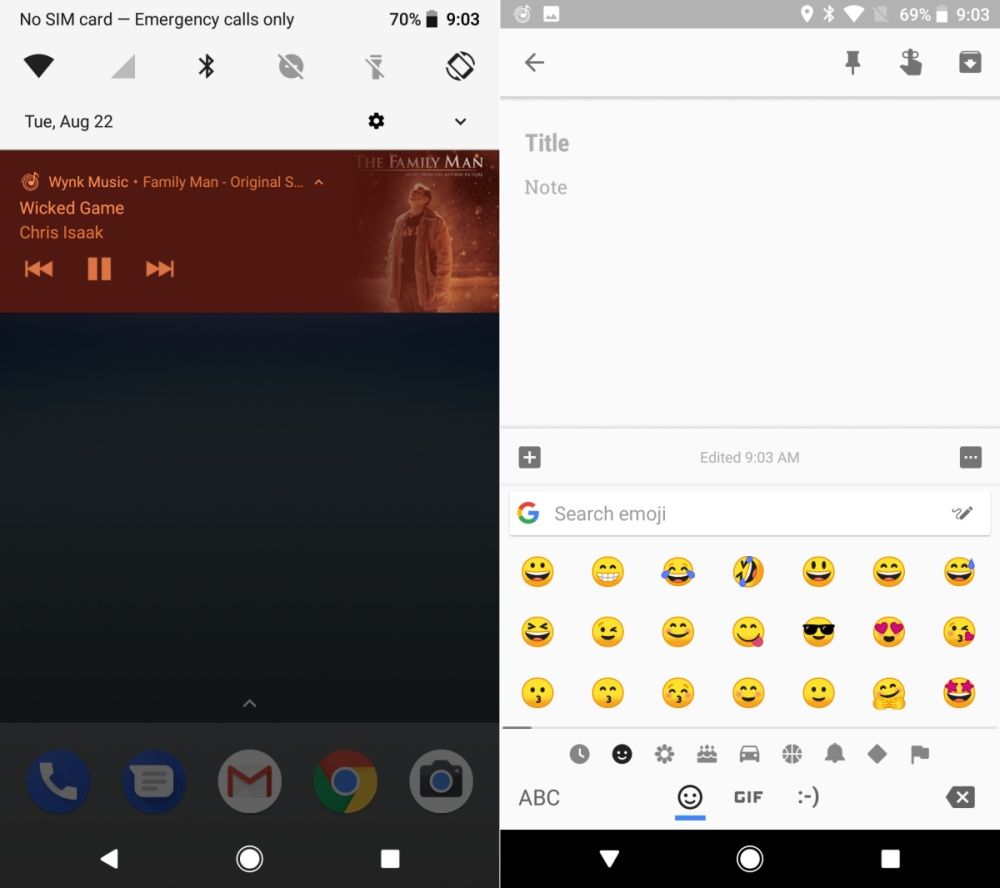 Again, there's a chance you won't see many of these changes on your Android device thanks to manufacturer customization (especially on devices from Xiaomi, Vivo, and the like), but devices running a near-stock version of Android will benefit from the visual tweaks built into Android 8.0.
Autofill
Ever get tired of filling in your name, address, credit card number, and other such details inside different apps each time you install a new app? On web browsers, autofill has long handled the pain of repeatedly inputting basic information on various websites, and autofill has now arrived on the world's most dominant mobile operating system. On Android 8.0, there is now official support for an autofill API, meaning apps can now become autofill services and come to the rescue whenever you call for it.
Android has had turnarounds for apps wanting to let users autofill information, but it is now officially supported. So, the next time you have login to an app, you could call on a password manager app to automatically fill in that app's password. Want to enter your credit card details in yet another food ordering app? That can be done, too, with a couple of taps, just like you would in a web browser. The possibilities are endless, and Oreo will make the mundane task of entering information inside apps much more convenient.
Picture-in-Picture
Nougat brought multi-window multitasking to Android, and with Oreo, Google is building in support for a picture-in-picture (PiP) mode. With PiP mode, you can now view videos on a device or video chat with your friends in a floating window while continuing to do something else. It's like multi-window multitasking specifically for videos; it's been a feature on some Android skins like Samsung's TouchWiz, but it's now available as a core Android feature. Naturally, PiP mode will be more beneficial on smartphones with large screens and tablets (and Android TVs, which received PiP support with Nougat), but technically, everyone can now have videos running on their device while using other apps.
More secure and flexible control over installing unknown apps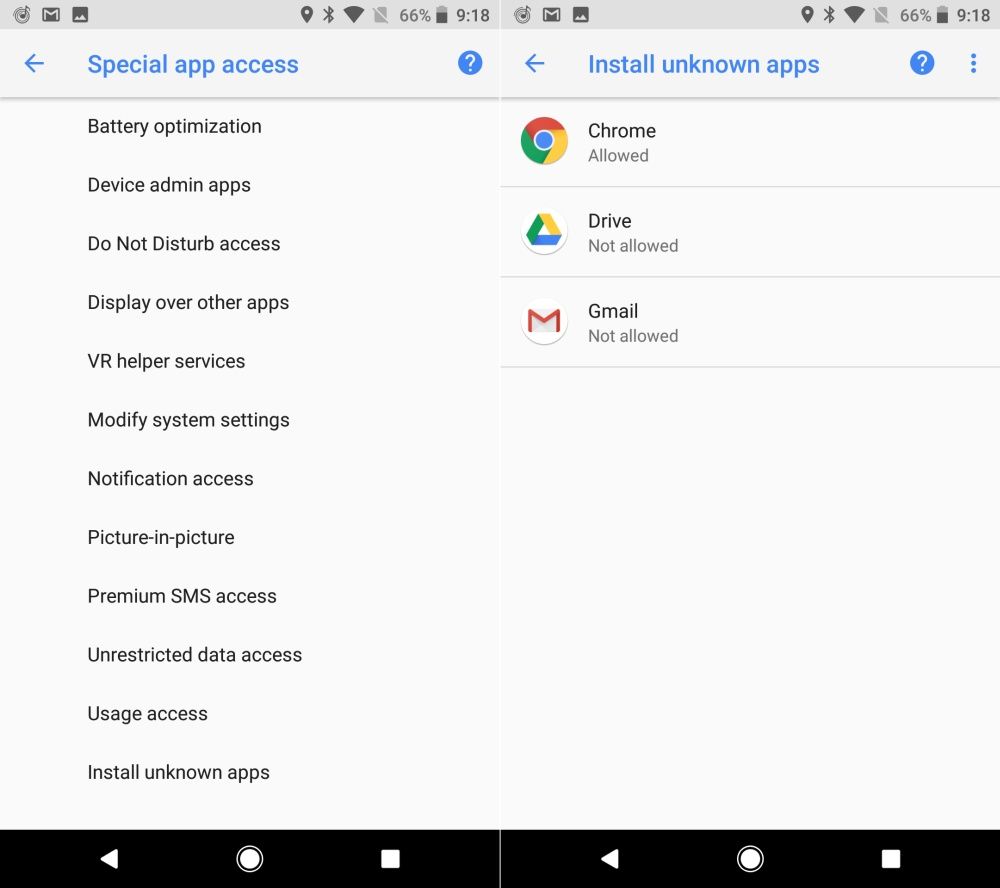 Android has always allowed the installation of apps manually with app APKs that you can sideload outside of the Google Play Store and other app stores, but until now, users have only had the option of either allowing installation of unknown apps or completely disabling it. Oreo is bringing more control over this, and you can now allow or disallow the installation of apps download via different sources.
For example, you can let the device install any app downloaded through Chrome without asking your permission, but block apps downloaded via, say, Google Drive. Each time you attempt to install an APK file downloaded via a particular source, Android will ask for your permission, and you can make it so that you're never asked for permission again. Of course, this could be an issue for security if you aren't careful what you download and where you download it from, but everything is under your control on Android 8.0.
Project Treble
It's no secret that Android on its own, or as Google builds it, isn't what consumers see on their devices. Google builds the core of Android, and hardware manufacturers like Samsung and others then add code on top to make sure the operating system runs on their devices. As it stands, this is the biggest reason for why an update to Android reaches your device far later than when Google's own devices get it, as each manufacturer must make the necessary modifications to make sure that the newest version of the OS is compatible with their devices before pushing it out to consumers.
With Android O and Project Treble, Google is separating its portion of Android from the portion that is the customization and modification made by OEMs for their respective devices. Since the core of Android itself will be a separate entity that is the same across all Android devices, Google could theoretically send out system updates (especially monthly security patches) to everyone, removing the need for them to wait for manufacturers to adapt the newest update to its devices.
Project Treble will be limited in that only devices launching with Android 8.0 out of the box will support it, although Google has said that it is working with some OEMs to implement Project Treble on existing devices. It remains to be seen how well Project Treble will work in practice, but it is certainly a neat idea that could go a long way in increasing the speed with which consumers receive Android updates.
---
The Android Oreo update will be rolling out to the Pixel and Nexus devices shortly, with the likes of Samsung, HTC, Sony, LG, and others set to offer the update to their devices by the end of the year.
Thanks for reading till the end of this article. For more such informative and exclusive tech content, like our Facebook page