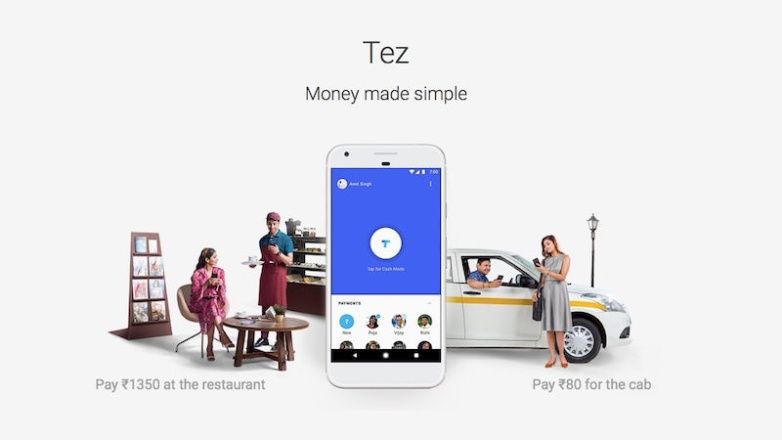 Google today launched Tez, its new digital payment app developed specifically for India. The app uses NPCI's Unified Payments Interface (UPI), allowing users to transfer money easily. In addition to person-to-person payments, you can use Tez to pay online anywhere UPI is accepted. Security is taken care of as well, thanks to Google's multi-layered security and 24/7 protection provided by Tez Shield.
To transfer money from bank to bank, all you need to do is link your bank account to the Tez app over UPI. Once you have done that, you will be able to send as well as receive money from anyone using the Tez or other UPI supported apps out there. As with the other UPI apps, you will need to enter the UPI ID of the person you are transferring money to. To authorize the payment, you will need to enter your UPI PIN. The Tez app itself is protected with a Google PIN or fingerprint. Tez also offers a Cash Mode, which basically lets you transfer money to people around you without having to share private info such as your phone number. Since the app has been made specifically for India, it supports all the major Indian banks and offers support for various languages such as English, Hindi, Bengali, Gujarati, Kannada, Marathi, Tamil, and Telugu.
In the near future, Google will also add the ability to make payment using debit and credit cards as well as paying and setting reminders for recurring bills such as DTH. To attract users, Google has announced that by getting Tez Scratch Cards in the app, individuals will stand a chance to win up to Rs.1,000 for each eligible transaction. Your weekly transactions will help enroll you in the Tez Lucky Sundays contest, where users can win up to ₹1 lakh every week.
The app is now available for download on the Google Play Store.
[Source: Play Store]