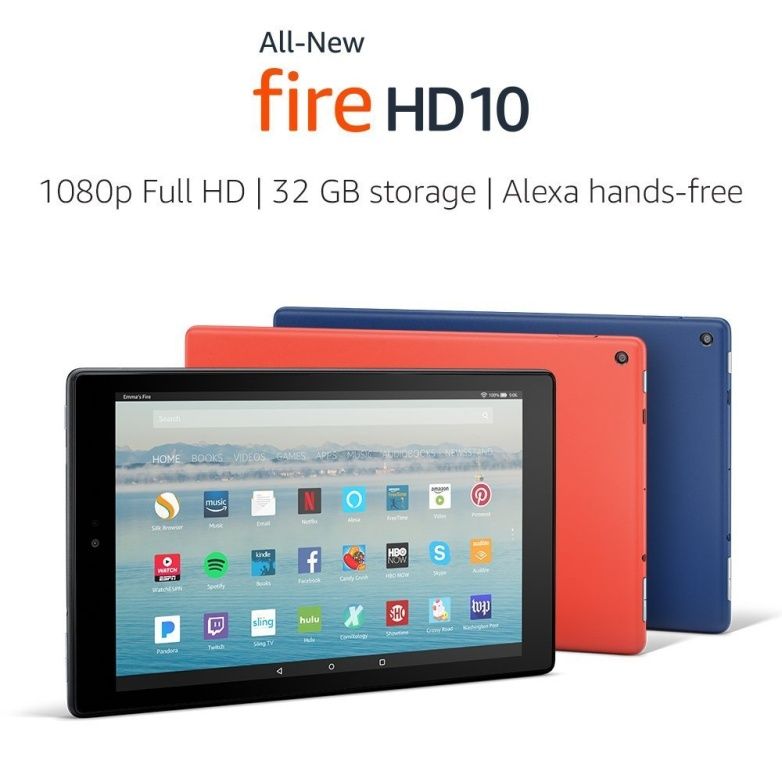 Amazon today announced its newest Kindle HD 10 tablet, boasting several major upgrades that make it a superior product compared to its predecessor. More than the specs, however, it is the tablet's price tag that is catching a lot of attention. While last year's Fire HD 10 featured an HD resolution display and was priced at $230 (Rs.14,700 approx.), the new model costs significantly less at just $150 (Rs.9,600 approx.).
The new Kindle Fire HD 10 tablet sports a 10.1" widescreen 1080p display with 1920 x 1200 resolution and a pixel density of 224 pixels per inch. For faster performance, it is powered by an unspecified quad-core processor clocked at 1.8 GHz. The amount of RAM has also been doubled compared to the previous generation. With 2GB RAM, users will be able to enjoy greater performance as well as a smoother multitasking experience. In terms of storage, the new tablet comes with options for 32GB or 64GB of onboard storage. There is also a microSD card slot, allowing further expansion by up to 256GB. Additionally, users can enjoy unlimited cloud storage for all Amazon content as well as photos taken with the tablet.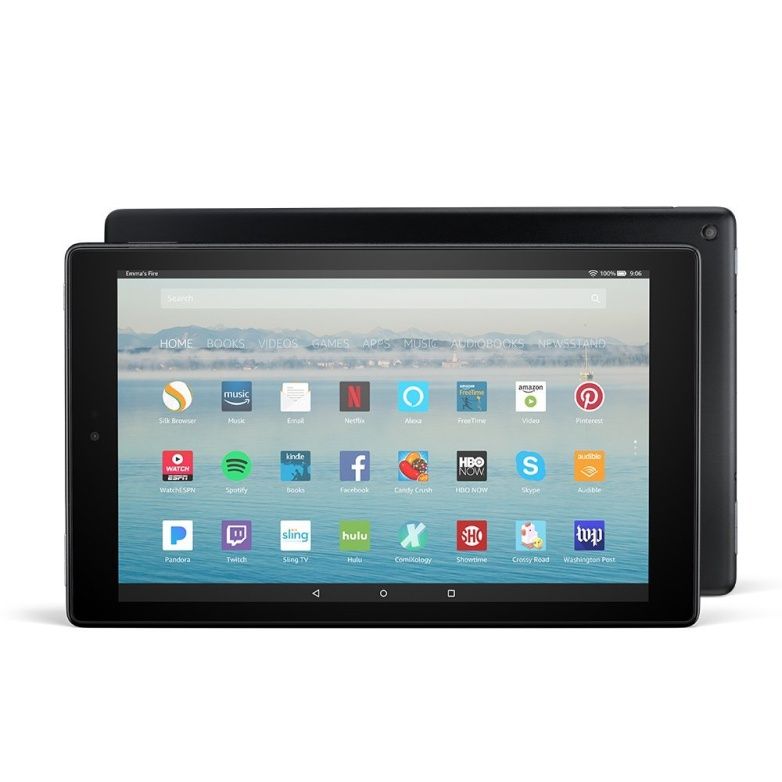 The other key highlights include dual-band 802.11ac Wi-Fi support, Dolby Atmos audio, front- and rear-facing cameras, screen sharing, and more. Amazon claims the new Kindle Fire HD 10 can deliver up to 10 hours of mixed use battery life, which is very impressive for such an affordable device. In terms of durability, the company claims that its new tablet is "more durable than the iPad Pro 10.5". The Fire HD 10 now comes with Alexa hands-free. You will now be able to ask Alexa to answer a question, control your smart home, read out audiobooks and more directly on the Fire tablet.
Amazon Kindle Fire HD 10 will begin shipping on October 11th in the US and Europe.
For less than $150, the all-new Fire HD 10 offers a beautiful 1080p Full HD display, faster performance, more storage, and up to 10 hours of battery life," said Kevin Keith, General Manager, Amazon Devices. "We're also excited to introduce Alexa hands-free for the first time on a Fire tablet. Now, you can ask Alexa to play a video, show you your calendar, dim the lights, and much more—using just your voice.
[Source: Business Wire]