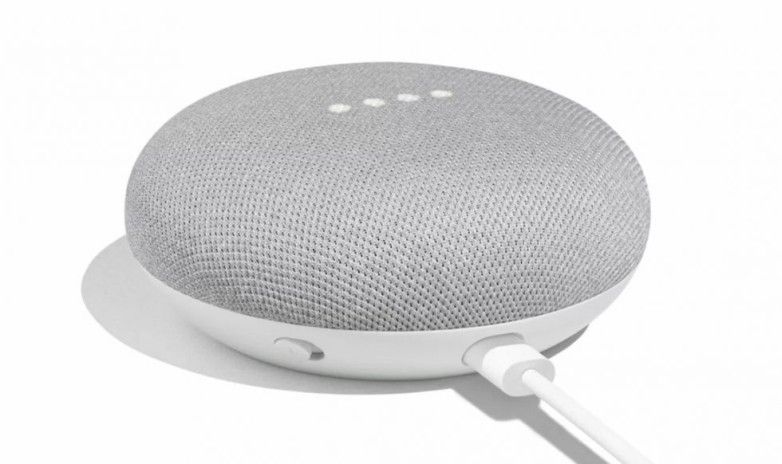 Google has unveiled two new variants of the Google Home smart speakers. Dubbed as the Google Home Max and Google Home Mini, the devices (as their names suggest) are more task specific versions of the Home smart speaker.
The Home Mini is Google's answer to Amazon's Echo Dot, with a focus on portability and Google Assistant specific applications. The Home Mini embraces a simple rounded design, with a distinctive fabric enclosure. What sets it apart from Google Home, apart from a smaller size, is how it eschews music grade speakers in favour of portability and Google Assistant specific roles catered to a more personal setting, such as having on placed near the bedside where it can function as an alarm for example.
As expected, the device has been priced conservatively at $49. However, the inability to connect wired speakers for better music playback is a setback when compared to the Amazon Echo Dot. The lack of on-device playback controls is another point of contention. The device will be available in stores from October 19, with pre-orders opening today.
Google Home Max takes a diametrically opposite approach to the Home Mini, and is significantly larger while being geared towards better music playback. Taking on Apple's Home Pod and Sonos, the Google Home Max is a stereo smart speaker focusing on audio fidelity. Home Max employs two 4.5-inch woofers, which can extrude to an impressive 22mm to deliver improved bass, along with a pair of dedicated tweeters to complete the audio spectrum. The speaker itself can be used in various positions and configurations allowing it to be placed vertically, horizontally, or even paired with another Home Max for enhanced stereo mode.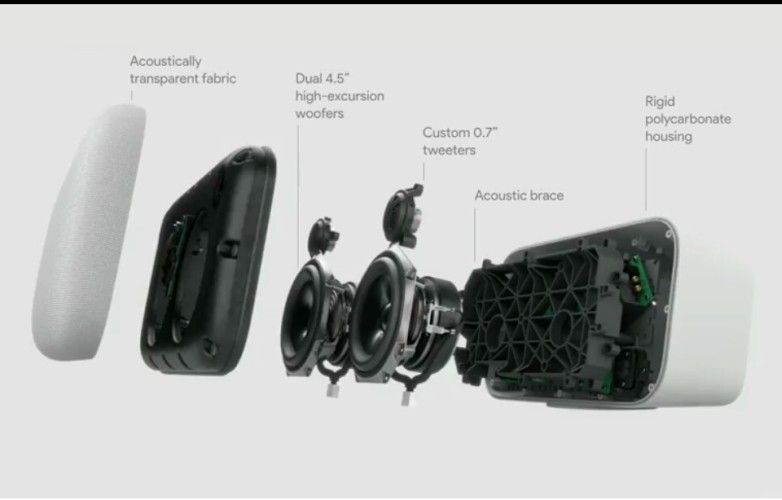 The device employs machine learning to help its pair of far field mics to pick up your voice commands even during loud music playback. The speaker itself uses the inbuilt mics and machine learning wizardry to compensate for ambient noise and loud home appliances, room acoustics, and placement relative to the walls and the listener. The device incorporates touch-activated controls and a 3.5mm audio port, while supporting Bluetooth and Google Cast.
The Google Home Max will be available in December for $399 in Chalk and Charcoal variants. Buyers will also a free subscription to the company's YouTube Red service for a year.