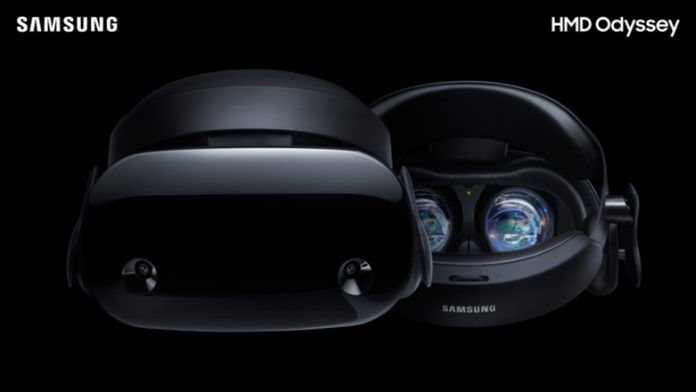 At the special Windows Mixed Reality event held in San Francisco, Samsung announced its first Mixed Reality headset, the HMD Odyssey. The company claims the HMD Odyssey is in fact the most immersive Windows Mixed Reality (MR) headset in the market.
The Samsung HMD Odyssey uses dual 3.5-inch AMOLED displays with 1440 x 1600 resolution. With a 110-degree field of view, the Mixed Reality headset is capable of delivering a panoramic virtual experience. Samsung has worked hard in the audio department as well. To complement the wide field of view, the headset comes with 360-degree Spatial Sound for a true surround sound experience, delivered through premium build-in AKG headphones. There is a fitted array microphone as well, allowing users to talk with other gamers without removing the headset. For a truly immersive experience, it is important for a headset to offer natural movements as well. Samsung's new headset uses a Six Degrees of Freedom (6 DOF) sensor to deliver just that.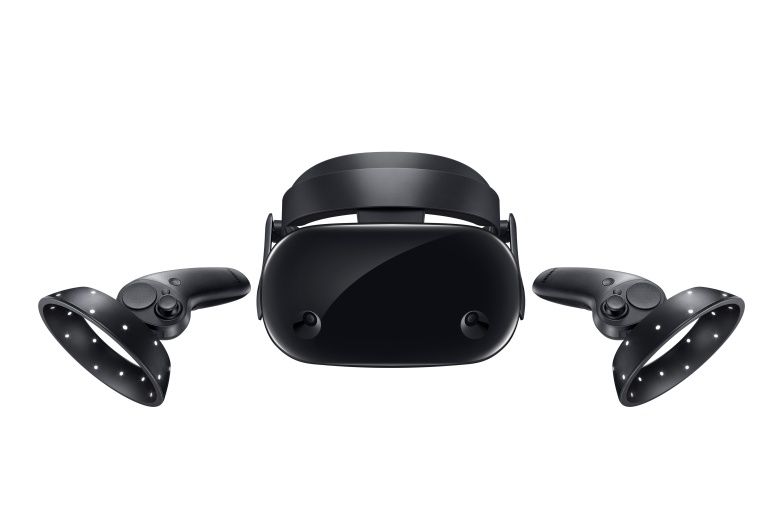 Samsung HMD Odyssey will be available later this year in select markets such as the US, China, Korea, Brazil and Hong Kong. Since India doesn't figure in the list, we don't expect the Odyssey to be launched here anytime soon. If Samsung decides to bring it to India, it will most probably be available here sometime next year.
Samsung HMD Odyssey Specifications
Platform
Windows Mixed Reality
Display
Dual 3.5" AMOLED
1,440 x 1,600 @90/60Hz
Interface
HDMI2.0 + USB 3.0 Interface Bound Cable (4m Length)
Lens
Single Fresnel
Field of View
Φ66, FOV 110º, 6.7X
IPD
60-72mm Range
Camera
6 DOF Camera x 2
Sensor
Accelerometer (6 Axis) |  Gyrometer (6 Axis ) |
Compass (3 Axis) | Proximity Sensor | IPD Sensor
Acoustics
2 MIC Support | Cortana | Built-in AKG Headphone
Control & Function
Volume | IPD Adjustment
Dimension
202mm (W) x 131.5mm (D) x 111mm (H)
Weight
645g
"The Samsung HMD Odyssey is a high performing headset, which like all of our products, delivers meaningful innovation to our consumers' lives," said YG Choi, Senior Vice President of PC Business Team, Samsung Electronics. "Designed in partnership with Microsoft, the Samsung HMD Odyssey transports consumers to the next frontier of Windows Mixed Reality, which introduces to them to a new, industry leading virtual reality experience."
[Source: Samsung]
Thanks for reading till the end of this article. For more such informative and exclusive tech content, like our Facebook page