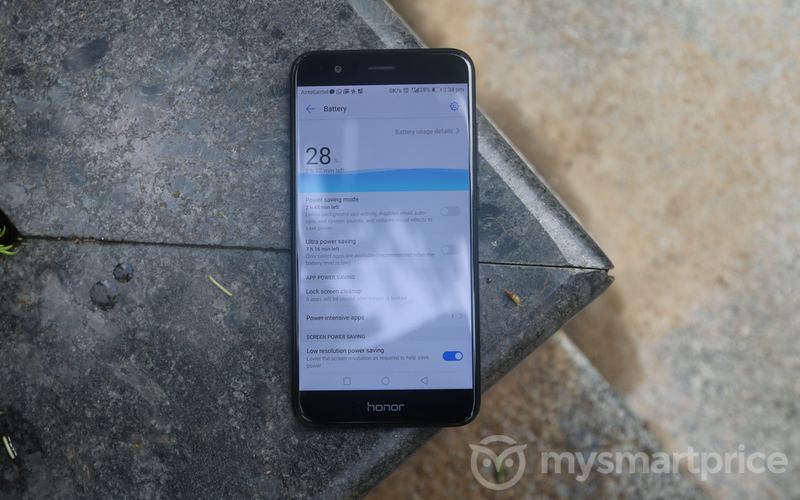 Due to our ever increasing reliance on smartphones, battery life of these devices have become a huge concern for most consumers. On the other hand, in a quest to make sleeker and attractive-looking phones, brands have started slimming down their smartphones, compromising on battery capacity, which results in reduced battery life. Especially, most high-end smartphones these days have slim profiles and smaller batteries. For example, Samsung and Apple reduced battery capacities of their newer-generation flagship smartphones. So what would you do when you want a high-end phone with a larger battery capacity and longer battery life? Well, you make an intelligent decision and choose a phone like the Honor 8 Pro, which has a 4,000mAh battery in spite of its slimmer profile.
The Honor 8 Pro, which is priced at Rs. 30,000, not only features a high-end Kirin 960 processor, but also a beefy 4,000mAh battery to go with it. In spite of using a high-end processor and a beefier battery, the Honor 8 Pro is quite slim at just 7mm. But we all know that just using a higher-capacity battery in a smartphone isn't enough. There are too many factors in play, and hardware as well as software optimisation plays a huge role in making sure that battery capacity converts into battery life proportionately. We used the Honor 8 Pro for over the course of a couple of months, and we have to say that we're impressed with the battery life of the smartphone.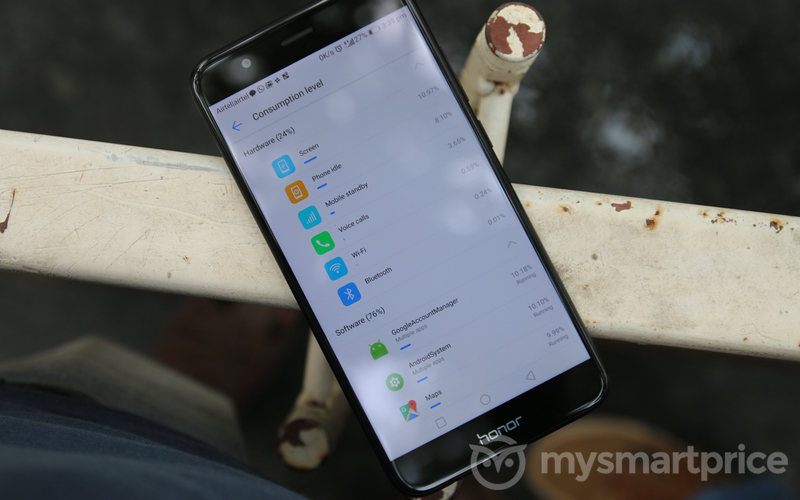 How did we test Honor 8 Pro's battery life?
We know how most consumers use their smartphones, and we've designed out battery testing procedure accordingly. We installed a ton of apps, including social media apps like Facebook and Twitter, a few apps for travel booking, news, instant messaging, image editing tools, and online shopping apps. We also had two email accounts synced with on the phone. We also installed three graphics intensive games and a couple of low-graphics games on the Honor 8 Pro. Next up, we charged the phone fully using the stock wall charger that comes with the phone. Then we started using the phone as any normal person would. We used the phone with brightness set at 60% in the adaptive brightness mode. We kept Wi-Fi, mobile data, and GPS activated all the time. Moreover, we did not kill any app in the background, which shouldn't be a concern because the phone has 6GB of RAM. So what's the result?
How long does the Honor 8 Pro's battery last in normal usage?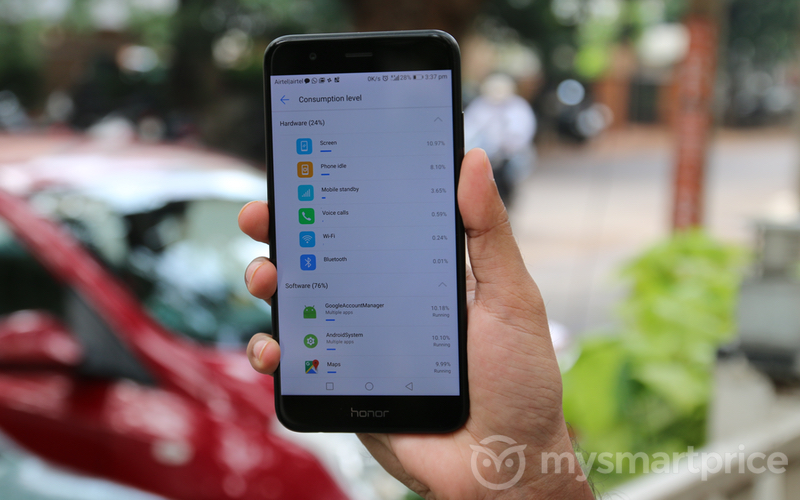 After a full charge, the Honor 8 Pro lasts more than a day with normal usage. The phone consistently lasted anywhere between 22 hours and 26 hours with screen-on time of up to 5 hours, which is very good considering that we kept Bluetooth, GPS, and Wi-Fi turned on at all times. If you're a heavy user, you should expect close to six hours of screen-on time over the course of 18 hours after a full charge. Even in this scenario, the Honor 8 Pro should last you more than a complete working day.
If you use the Honor 8 Pro for watching videos, you can expect at least two movies back to back on a single charge. Especially if you have those movies saved on the phone's internal storage. If you're into streaming videos over apps such as Hotstar, Netflix, Prime Video, and YouTube, you can expect the phone to last at least five hours. When it comes to audio streaming, you can expect at least 10 hours of audio playback. If you somehow manage to drain the Honor 8 Pro's battery to an concerning level before the end of the day, you can still make it last till you reach home. How exactly?
How can you make Honor 8 Pro last even longer?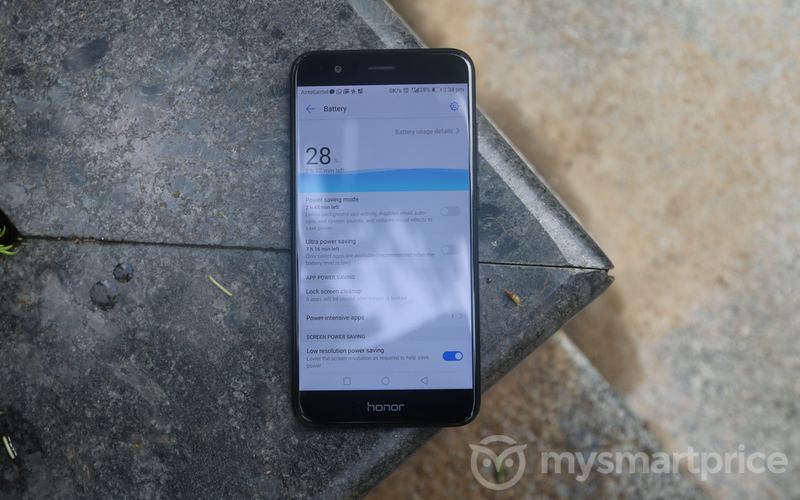 Well, the phone comes with two intelligent power saving modes: Power Saving Mode and Ultra Power Saving Mode. The Power Saving Mode limits activity of apps running in the background, disables real-time email syncing and system sounds, and reduces system animations to save power. It doesn't affect the user behaviour by much, but extends the battery longer. The UIltra Power Saving Mode allows only important apps such as Phone and Messages to run, thereby saving a lot of battery juice. One more useful feature is lockscreen cleanup, which clears background apps once you lock the phone after using it. The phone also shows you rogue apps and games that are drawing more power than what they're supposed to. There's also a Low Resolution Power Saving Mode which decreases the virtual screen resolution so that there's less strain on the GPU while render apps and games, thereby saving some battery charge.
How fast does the Honor 8 Pro charge?
The Honor 8 Pro, with its SmartPower 5.0 technology, is compatible with rapid charging using the supplied 9V/2A charger. It charges up to 35% of the battery in just 30 minutes, so when you're in a hurry, the phone won't drag you down. Moreover, you can expect the phone to full charged using the supplied wall charge within 2 hours.w