1Password, one of the leading maker of password management software and apps, has finally launched a web browser extension for Microsoft Edge. The password manager was first launched for macOS and iOS devices. Later, it was made available on Android, Windows 10, and Windows 10 Mobile. If you're someone who uses 1Password's service on Windows ecosystem, your life is about to get much easier. The 1Password extension for Microsoft Edge will let you easily authenticate yourself and fill username and password while logging into websites.
1Password's web browser extensions have been released for Google Chrome and Safari in the past, and the support for Microsoft Edge will only make users happier. The release of this extension came a whole year after Microsoft announced that it was working with the 1Password team for the preview of extensions for the web browser. The extension can also automatically filled credit card information as well as identities in relevant fields. It also features a password generator, with complete customisation.
You can get the app and the extension from Windows Store. You need 1Password v6.7 or newer for its Microsoft Edge extension to work.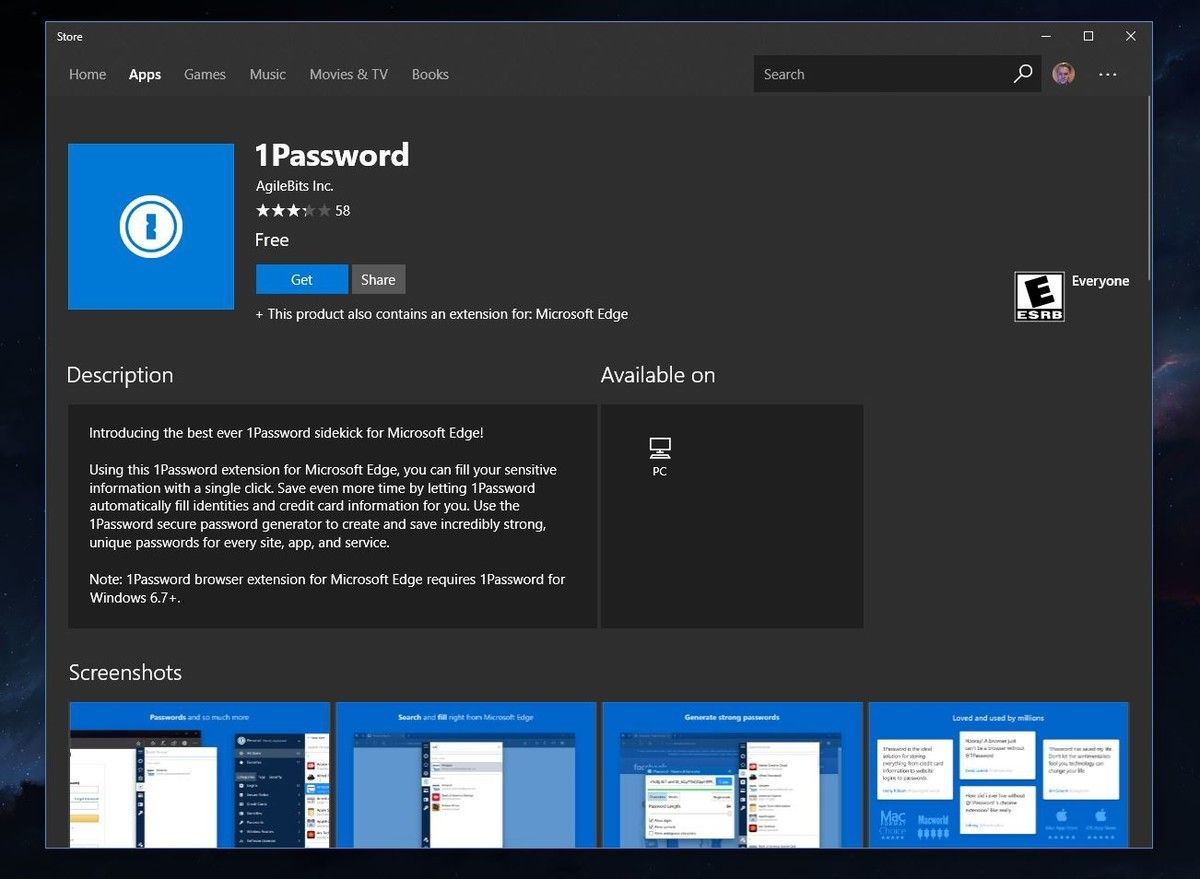 [Source: 1Password | Via: Windows Central]