Google has issued a fresh update to its reasonably popular official Wallpapers app. The app now adds more categories and has a section dedicated for Pixel users. The new categories that have been added include Geometric Shapes, Underwater, and Keep Looking. However, the "Keep Looking" and "Underwater" section seems to be exclusive for Pixel devices only and are off limits for other Android smartphones. The app now also includes the wallpapers that were showcased during the announcement of the Pixel 2 smartphones recently.
Here are a few screenshots of the updated app.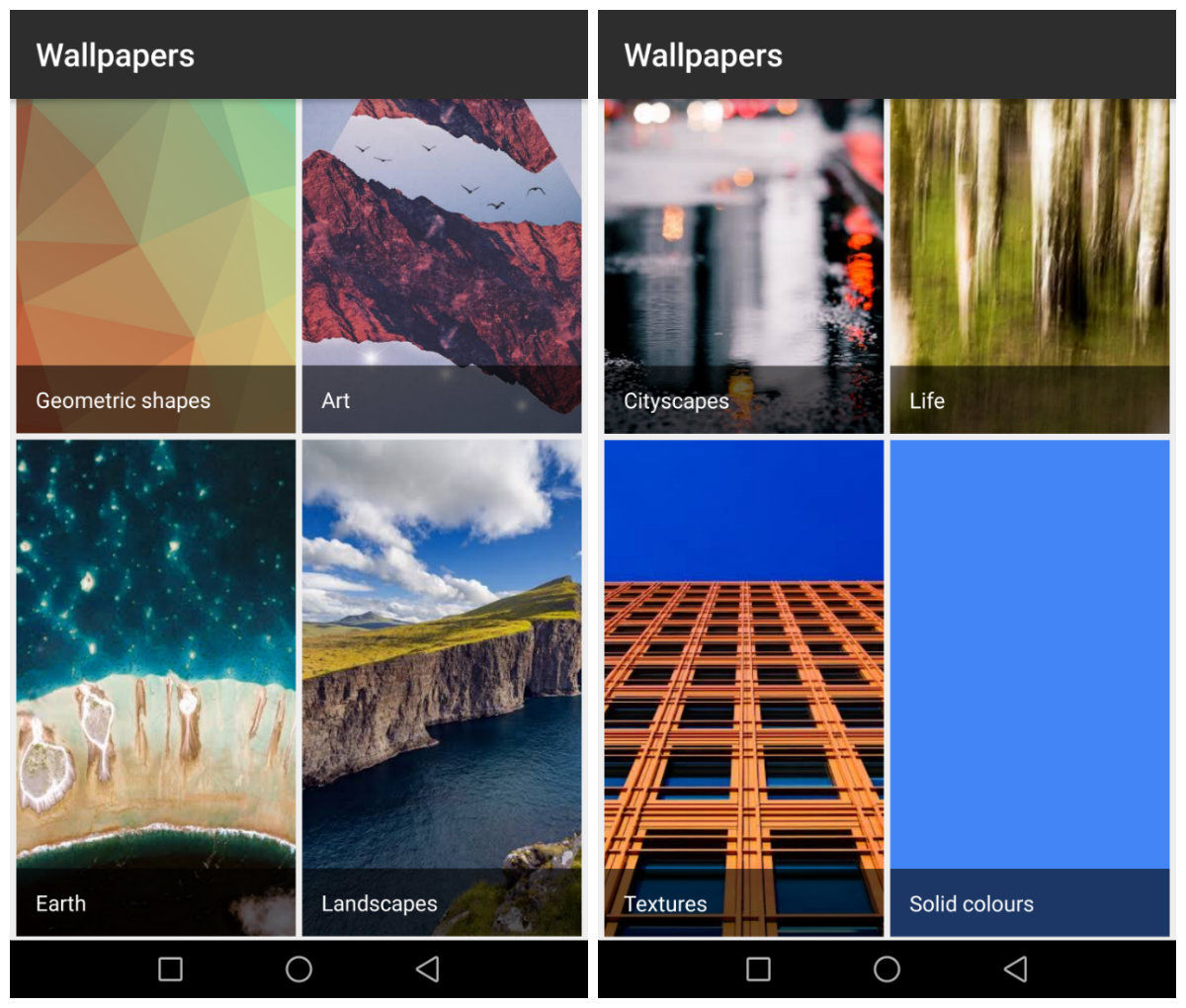 Some wallpapers, previously available on the Google Wallpapers app have been removed. One example is the Live Earth wallpaper that showcased a beach with moving waves. This wallpaper is not available once you update the app. In case you are interested in these new additions, go ahead and hit the update button.
In case you are not too happy with the selection of wallpapers bundled with Google's Wallpaper app, fret not! There are tons of other apps that are available for your phone that offers a great selection of normal and live wallpapers. There is also good chance that your phone manufacturer also has a Wallpaper and Themes store of its own from where a large selection of free and paid Wallpapers can be downloaded.
In case you are interested in these wallpapers, head over to the Google Play Store to download the Google Wallpapers app.
[Via: Droid-Life]