Microsoft today announced the Surface Book 2, successor to the original Surface Book from 2015. The new model is a significant upgrade over the original in terms of the power on offer, making it the most powerful Surface product yet. Microsoft will be offering two versions of the Surface Book 2 – one with a 13-inch display and the other with a 15-inch display. In terms of design, not much has changed. The Surface Book 2 comes with a snake-like hinge that can be detached to allow users to use the Surface Book 2 as a tablet.
Microsoft Surface Book 2 Specifications
The 13-inch version features a 13.5-inch 3000 x 2000 resolution PixelSense display, boasting a pixel density of 267 pixels per inch. Microsoft is using a 7th Gen dual-core Intel Core i5 processor on the base model, while the more expensive configurations will be available with up to an 8th Generation Intel Core i7-8650U quad-core processor. It can also be configured with up to 16GB of RAM, and an NVIDIA GeForce GTX 1050 GPU with 6GB of VRAM. In terms of storage, you can choose from 256GB, 512GB, and 1TB SSD options.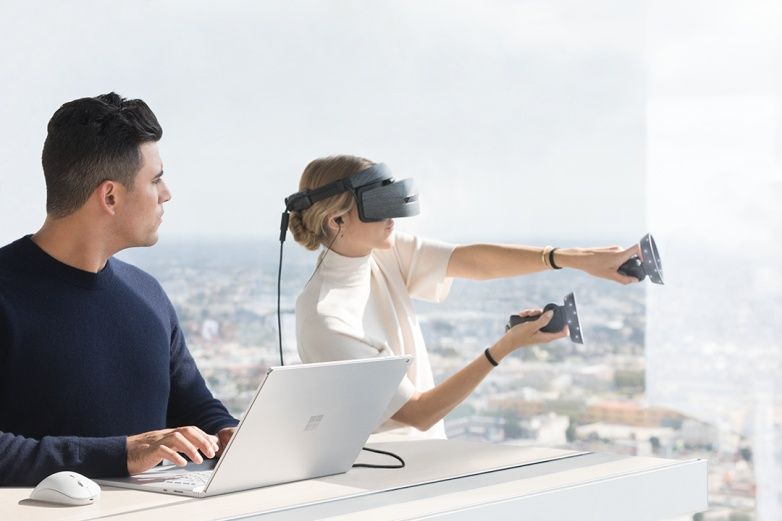 The bigger model sports a 15-inch PixelSense display with 3240 x 2160 resolution and a slightly lower pixel density figure of 260 pixels per inch. Unlike the 13-inch model, all configurations of the 15-inch version are powered by an 8th Gen Intel Core i7-8650U with 4.2 GHz maximum Turbo frequency. It comes standard with 16GB of RAM and the same three storage options as the smaller model. For superior graphics performance, Microsoft has equipped it with an NVIDIA GeForce GTX 1060 GPU with 6GB of GDDR5 memory. Thanks to the powerful GPU inside, the Surface Book 2 can easily handle most games at 1080p resolution. It is Windows Mixed Reality Ultra ready as well, which means you can enjoy the highest-performance VR games on it when you connect a compatible headset and controller.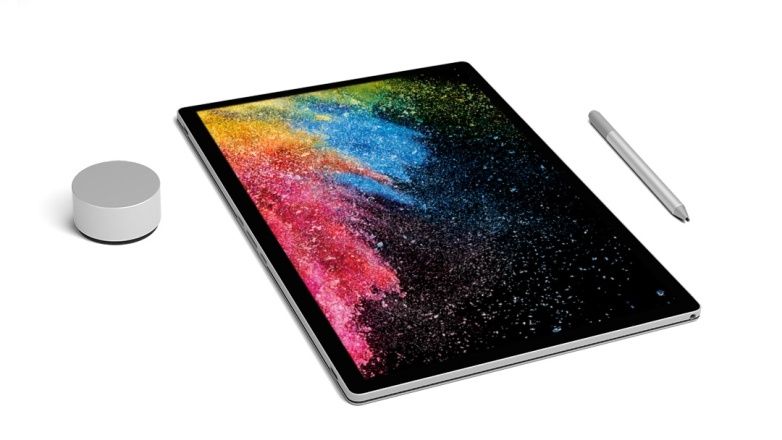 Both the Surface Book 2 models offer an impressive battery life of up to 17 hours. Some of the other shared features include an 8MP rear camera, 5MP front-facing camera, Dolby Atmos support, Windows Hello support, and a backlit keyboard with 1.55mm key travel. They also feature 2 USB Type-A ports, 1 USB Type-C port, SD card slot, Surface connect, and a headphone jack.
Surface Book 2 Pricing & Availability
The Microsoft Surface 2 13-inch will be available for pre-order in the US and a few other markets around the world starting November 9th. If you're interested in the 15-inch version, you will need to wait until the 15th of November. Deliveries are slated to begin on November 16th. As for the price, the 13-inch version will start at $1,499 (Rs.97,500 approx.) and go up to $2,999 (Rs.1,95,000 approx.) for the highest end configuration. The 15-inch Surface Book 2 starts at $2,499 (Rs.1,62,500 approx.) and goes up to $3,299 (Rs.2,14,500 approx.).
[Source: Windows Blog]